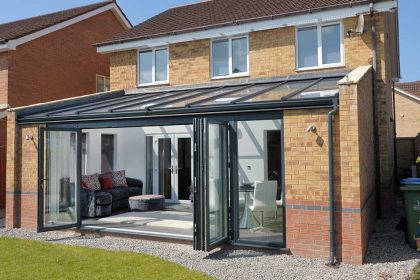 At Affordable Windows and Construction (AWC), we're proud to offer aluminium bifold doors that are brilliant for homes in Burnham. Bifold doors function on an in-line slider, meaning they take up little to no space. However, when you open them, the whole design folds away into the corner of the room, opening your home up to your garden to give you the feeling of far more space.
Bifold doors have multiple panels of double glazing in their design, as well as slimline aluminium frames. Because of this, the doors smoothly fold when you open them. When they're closed, though, those materials help you even more. Our aluminium bifold doors are thermally efficient, secure and built to last for homes in Burnham.
At AWC, we source our aluminium bifold doors from leading manufacturers. We work with SMART to offer their Visofold 1000 aluminium bifold doors to homes in Burnham, Slough and the surrounding areas. And, as a trusted, local installer, we can provide a service that matches the quality of your new doors.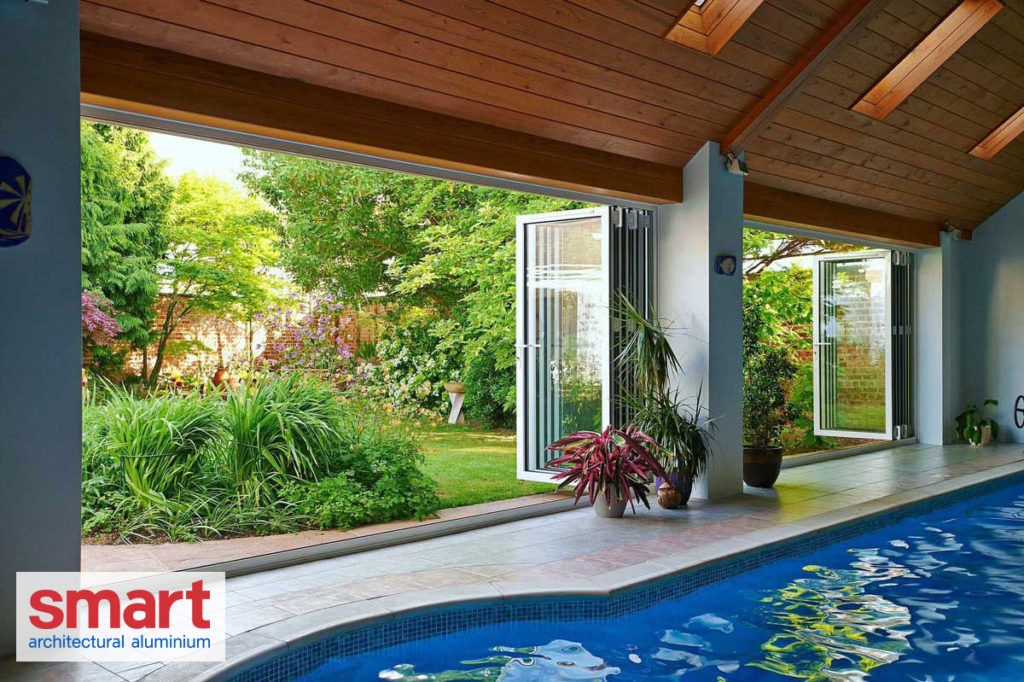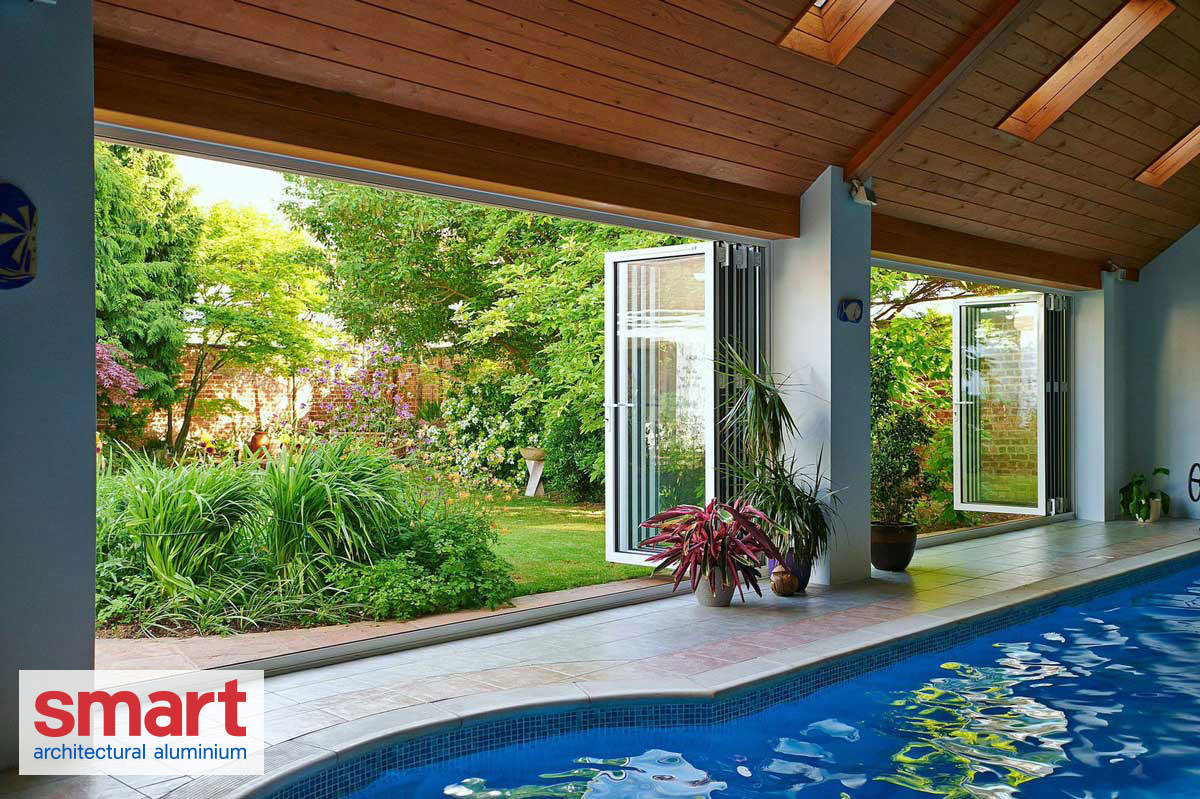 Efficient Aluminium Bifold Doors Burnham
One of the main benefits of aluminium bifold doors is their thermal efficiency. At the moment, you might have an old back door which is starting to show its age. It may have wooden frames which have cracked and twisted over time or single-glazed glass that's weakened. As a result, your old door could be losing a lot of energy for your home and allowing cold air to enter it.
With our aluminium bifold doors, though, you can take back control of your home's temperature. Each panel of double glazing lets in plenty of natural light and warmth, but the two panes of glass in the design both work to insulate your home. Additionally, the aluminium frames are air and water-tight, preventing problems like draughts, water ingress and condensation.
As a result, your doors can protect you from the cold. However, your aluminium frames can help you keep cool in the summer too. With AWC, you can get doors with thermally broken frames, meaning pockets of warm air can escape to cool down your home. Because of this, your doors will keep you comfortable for decades, all while saving you money on your energy bills!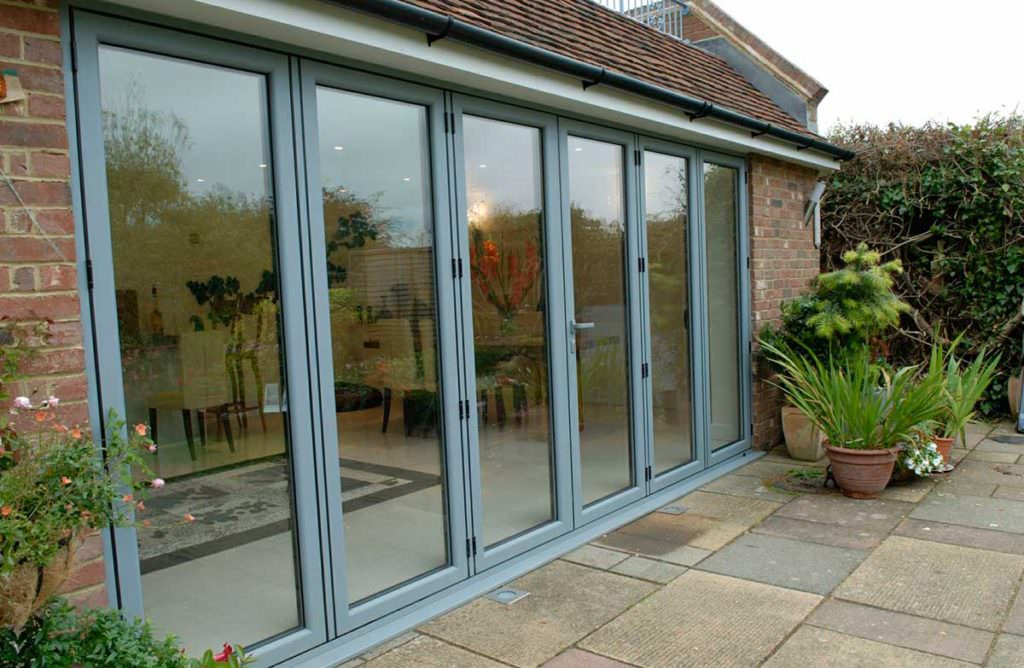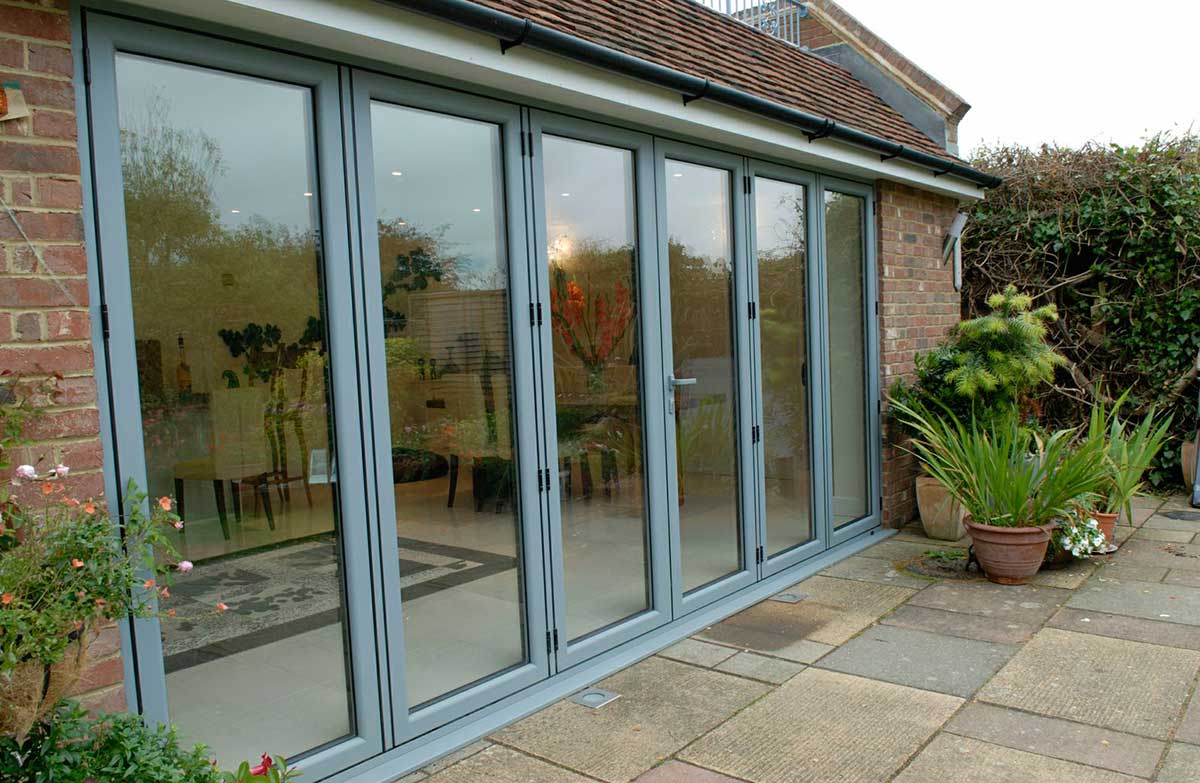 Secure Aluminium Bifold Doors Burnham
With aluminium bifold doors, you can open your Burnham home up to nature. However, you'll also be able to close it off to any potential threats. When you work with AWC, you'll be choosing a company that values your security. It's this commitment to safety that drives us forward, ensuring we offer secure aluminium bifold doors for your Burnham home.
Our bifold doors, sourced from market-leaders SMART, come packed with the latest security hardware to keep you safe. For example, each glass panel will have a multi-point locking mechanism to keep it attached to the frame. Not only that, but our designs have hook bolts and shootbolts as standard. We even offer Ultion locks as an optional extra for further peace of mind.
In front of all of that, though, your doors will have durable materials across their design. We use tough, durable double glazing that's less likely to break than one layer of glass, along with highly resilient aluminium frames. As a result, your new doors will be impact-resistant. Your aluminium profiles will protect the security hardware inside from wind and rain as well.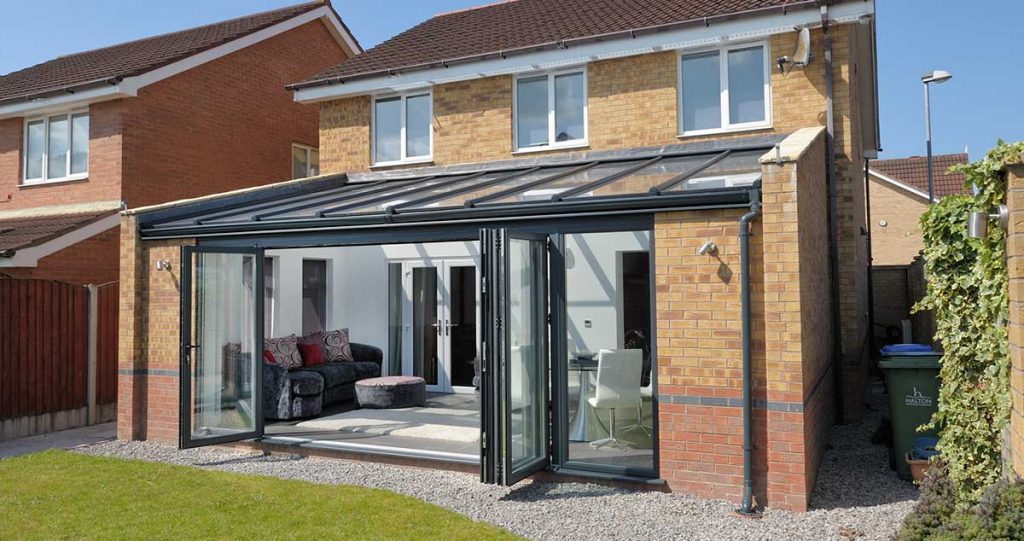 Lasting Aluminium Bifold Doors Burnham
Finally, our aluminium bifold doors stand the test of time for your Burnham home. We supply long-lasting doors for your property with durable materials that can perform for decades. Also, you won't have to spend time maintaining your doors regularly. Instead, the aluminium frames and double glazing will keep their shape and strength, allowing you to spend more time enjoying them.
One of the main reasons our aluminium bifold doors last for decades for Burnham homes is that aluminium is a weatherproof material. As a result, wind and rain won't cause any issues in the frames for decades. Your doors won't fade, scratch or discolour either, meaning you can invest in bold colours for your aluminium bifold doors with complete confidence.
With AWC, you can fully personalise your new aluminium bifold doors to suit your Burnham home! You can modify them in several ways, including picking the ideal size, panel configuration and opening direction. And, with a low-threshold option, you can make your home even more accessible! AWC offers market-leading aluminium bifold doors for less in Burnham.
Aluminium Bifold Doors Prices Burnham
You can find out more about our aluminium bifold doors by getting in touch with AWC today!
With our online quoting engine, you can create unique doors from our range of options in minutes. From there, you'll get a personalised price for your bespoke bifold doors in seconds.
If you'd like to ask us anything, you can reach out to us via our online contact form. Alternatively, call us on 01628 668 577 to speak to our friendly team directly!