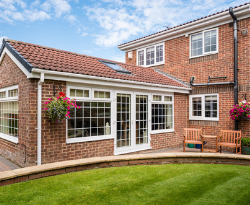 Premium Double Glazing in Buckingham
At Affordable Windows and Construction Ltd, we can install a range of double glazing products for homeowners in Buckingham. If you're looking to make your home brighter, better or even bigger, we're sure to have an option for you. We can install double glazed windows and doors for Buckingham homes with simple, hassle-free service. And, as a trusted local installer, we could help you enhance your home for less.
With us, you can get affordable prices for market-leading double glazing products. We only work with leading suppliers to make sure every product in our range is a premium home improvement solution. So, if you're looking for new windows or even fancy a look at our new front doors, we can help you find it. You can even design bespoke double glazing for your home in Buckingham with the help of our friendly team!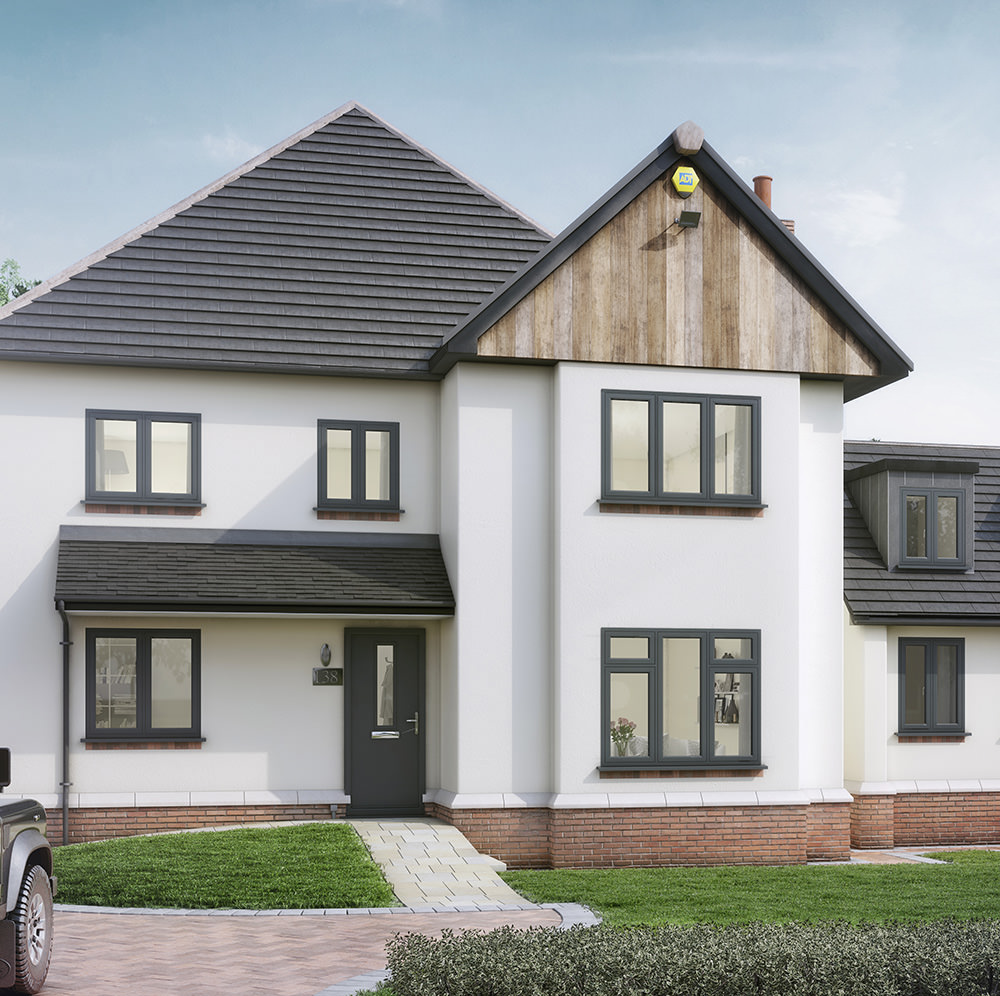 Outstanding Quality
At Affordable, we strive to offer outstanding quality with every double glazing installation we perform in Buckingham. As a result, you can trust us to provide you with products of the highest standard. We make sure all of our products are durable and able to last for years, meaning you can make an excellent long-term investment.
All our double glazing products benefit from premium-grade materials and innovative technology. Our double glazed windows, doors and conservatories will enhance your home for several years to come. And, with our resilient designs, you can benefit from a smooth operation that lasts for thousands of uses.
Liniar Design
At Affordable, you can also get double glazing with Liniar profiles. Liniar is a market-leading company that uses cutting-edge technology to create highly durable uPVC profiles. uPVC is an ideal replacement for old steel and timber windows and doors, as the material is weatherproof and lasts a lot longer than other options.
Liniar's profiles are multi-chambered, meaning they can help your home retain heat. Not only that, you'll keep cold air from outside away from your living space, meaning you'll be able to stay warm while using less of your central heating. That way, double glazing with Liniar profiles can help you cut the cost of your energy bills in Buckingham!
Our range of double glazing with Liniar uPVC profile includes:
Double Glazed Windows
Double Glazed Doors
Residence 9 Collection Double Glazing
With Affordable, you don't have to modernise your home too much. That's because we can install windows and doors with double glazing that can enhance your home's performance while preserving its looks. We can offer the Residence 9 collection of double glazing solutions for your home in Buckingham. These designs are high-end, high-performance options that authentically replicate traditional timber windows and doors!
Because of this, you can craft a classic timber look for your home without having to deal with the drawbacks. All of the windows and doors in this range will look fantastic from the outside while making your home more comfortable on the inside. Not only that, you can customise these designs to suit your home seamlessly! Choose from unique woodgrain foils and traditional hardware like handles and knockers to suit your style today.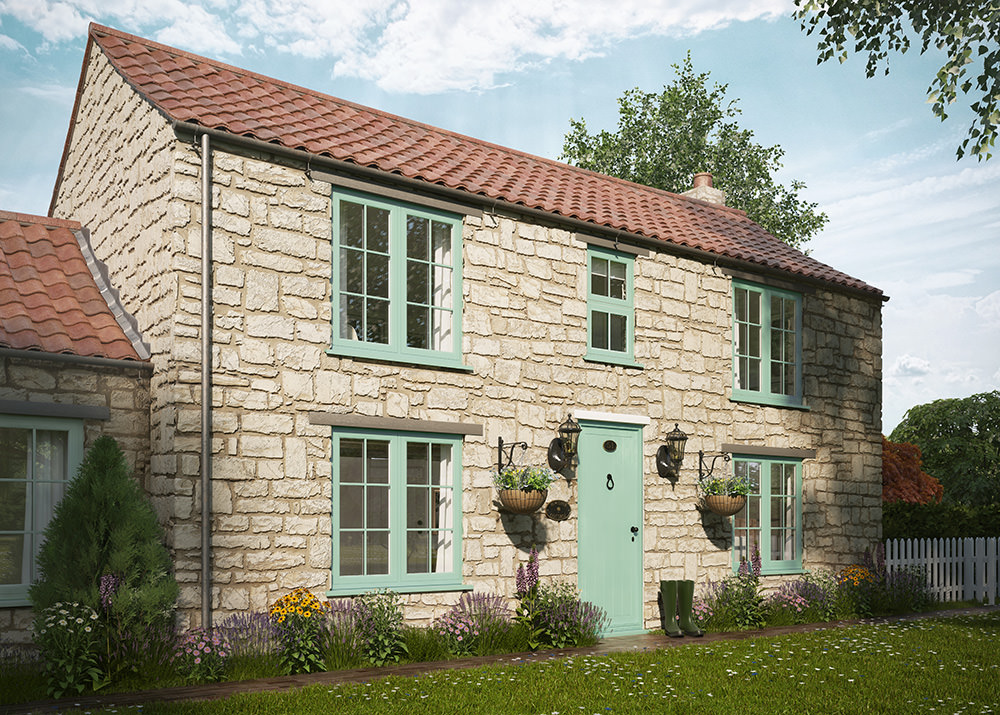 Modern Composite Doors
If you're looking for a new front door with double glazing in Buckingham, then why not consider our composite doors? These designs combine the classic look of timber with the modern benefits of uPVC to create a door perfect for old and new homes alike. Composite doors have a durable structure that gives them superb insulation. And, with the weatherproof uPVC layering in the design, the doors last longer than old wooden designs as well.
Because of this, you can enjoy a door that you don't have to regularly maintain. While wooden front doors would often lose their shape in bad conditions, new composite doors have no issue in wind and rain. We work with market-leading companies including Endurance, Door Stop and Solidor to offer composite doors with double glazing to Buckingham homeowners that will stand the test of time. With their outstanding thermal efficiency and security, they provide the complete package.
Aluminium Double Glazing
You can also install double glazing with aluminium profiles in Buckingham with Affordable. Aluminium is a precious metal, meaning it has amazing strength and durability. As a result, the material is ideal for windows and doors, and aluminium profiles make them far more rigid and robust. Because of this, they can outperform uPVC windows and doors in most areas, helping you enhance the performance of your home even further.
Aluminium frames can come in slimmer shapes, meaning you'll benefit from better views of the outside world. Not only that, there'll be more room for natural light to enter your living space to make it feel bright and airy. We work closely with Smart to offer the best aluminium profiles on the market in Buckingham. That way, you'll be able to get high-quality products every time when you choose our aluminium double glazing.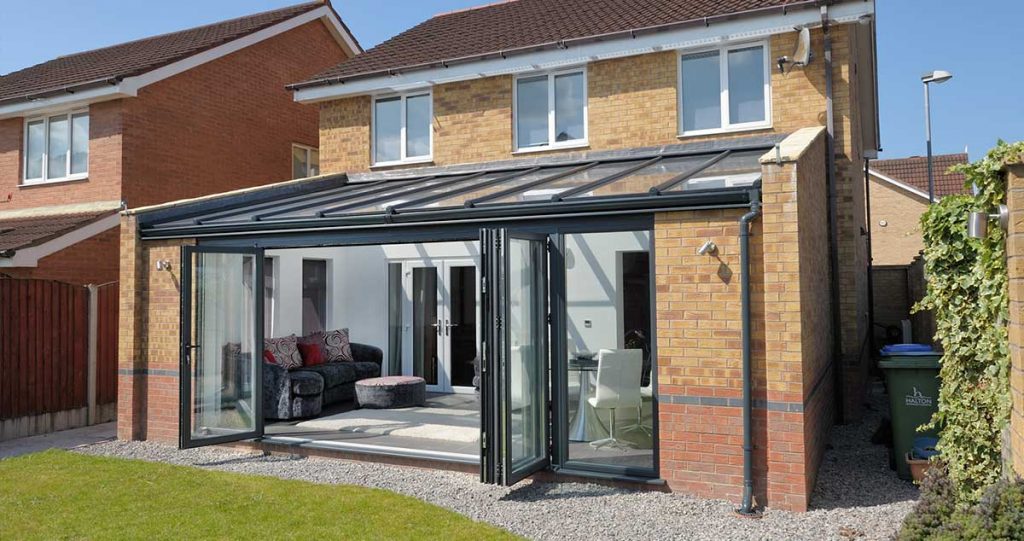 Double Glazing Cost, Buckingham
For high-quality double glazing in Buckingham, choose a bespoke design from Affordable. You can use our online costing tool to find out how much you could save on our double glazing products today!