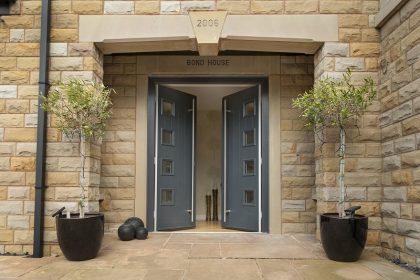 Our composite doors are a fantastic option if you're looking for an installation that will improve your Beaconsfield home's thermal performance and security. As a company, we understand that our composite doors will be the first thing your guests see when visiting your Beaconsfield home. This is why we provide stylish and durable installations.
Our composite doors offer the very best in modern security and energy efficiency, while still maintaining the look and feel of traditional wooden windows. Enjoy the timeless look of timber profile without the maintenance issues. We have sourced our composite doors from leading manufacturers in the industry such as Solidor, Door Stop, and Endurance. These installations will be sure to transform your home for the better.
---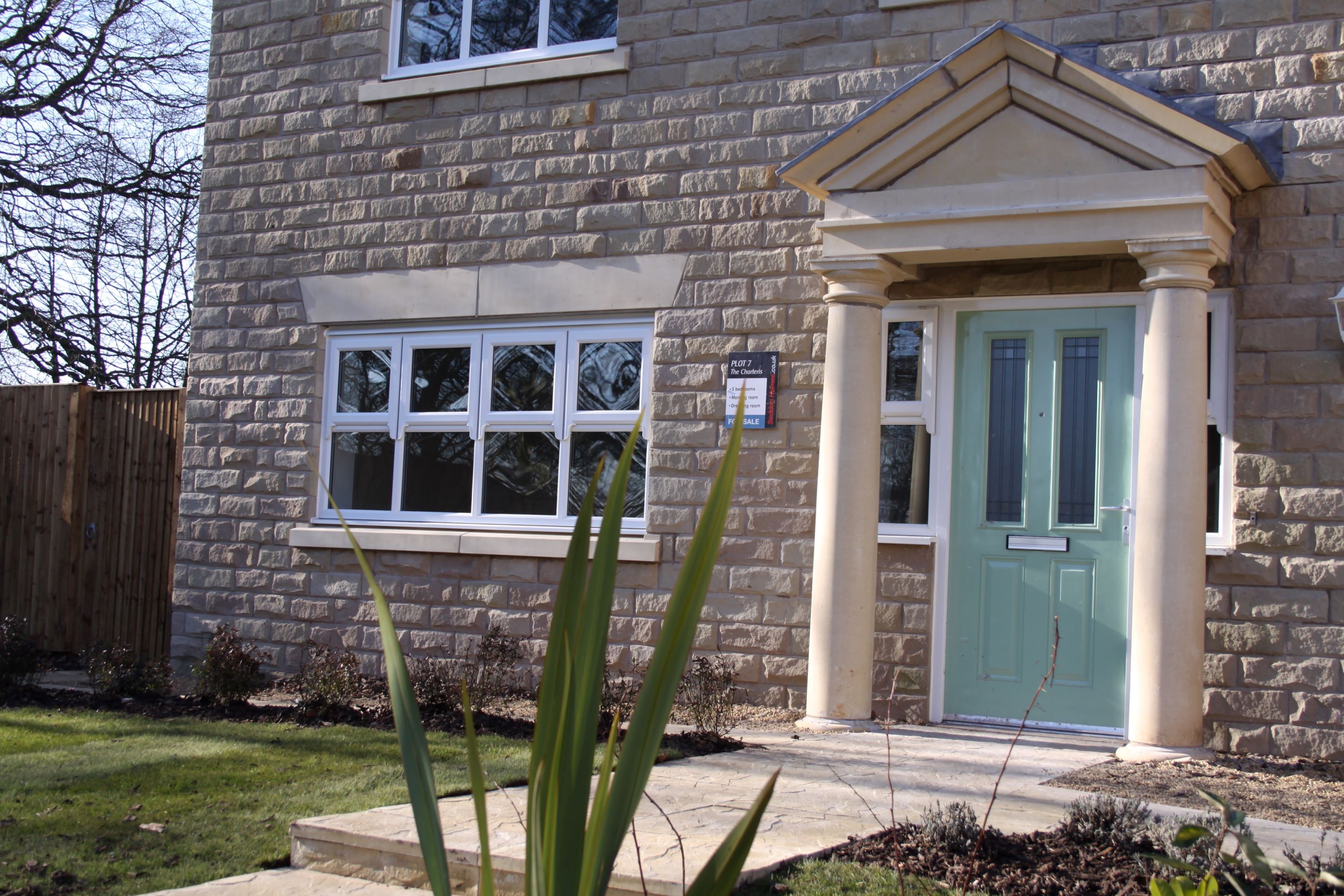 ---
Door Stop Composite Doors
Our Door Stop Composite Doors make a bold yet visually appealing statement in Beaconsfield homes. This range of composite doors is available in styles such as the Long Bar handle suite, the sophisticated Bow Handle suite, the contemporary Square suite and the traditional Classic suite.
Available in a versatile selection of colours, it has never been easier to create the perfect composite door for your Beaconsfield home. Incredibly sustainable and secure, our exterior composite doors are a fantastic choice for your new front door installation.
Solidor Composite Doors
Solidor composite doors can be designed to meet your exact specifications, with the option of matching side panels. With a unique 48mm solid core door, these composite doors can be manufactured in either sculptured or chamfered door frame designs and feature the highly secure Avantis lock for superior levels of home security.
10% thicker than other composites available on the market, our composite doors deliver outstanding levels of robustness. They are manufactured in Britain and can be fitted out in over 20 colours, both internally and externally. These shades are 'through colours', as opposed to surface a finish or stain, meaning our composite doors will stay looking as good as new for longer.
Endurance Composite Doors
Our range of composite doors is renowned for being incredibly robust and secure, designed using a solid timber core to keep your loved ones safe and sound all year round.
An outstanding choice for a front door installation, our Endurance doors are available in a huge range of colours and styles, taking influence from both traditional and modern architecture and style. With a range of decorative details and hardware upgrades to choose from, Endurance makes it easy to design your dream door.
Highly Secure Front Doors
Composite doors are renowned for being a highly secure addition to any home in the Beaconsfield region. Have full peace of mind in the fact your new installation will help keep your home, family and belongings protected all year round.
The strength of the door is inherent from the materials that are used combined with multi-point locking systems. This creates an installation that is nearly impossible to breakthrough. If you would like to find out more information, please do not hesitate to get in touch with us today!
---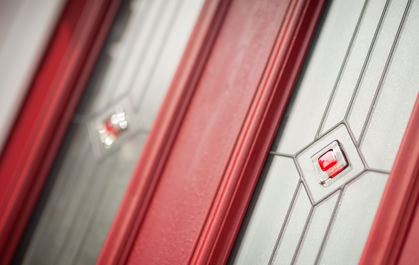 ---
Stylish Aesthetics
Your new doors will be one of the first things a visitor sees when they arrive at your Beaconsfield home. It's important your door is visually appealing, as well as high performance and thermally efficient. You have control over the way these composite doors look. Choose from our selection of colours, decorative glazing, styles and door furniture.
Thermal Efficiency
Our composite doors deliver an outstanding thermal performance. This is achieved by trapping heat inside your home and stopping the cold from seeping in. This feature will also help you benefit from an all year round weatherproof performance. Your home will no longer suffer from condensation, and you won't have to be concerned that water will seep in. This eliminates common but dangerous problems like mould growth.
---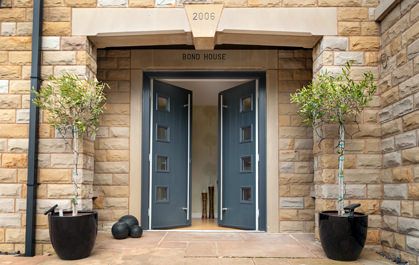 ---
Composite Door Prices Beaconsfield
Use our online quoting engine to get a bespoke price on our range of composite doors. Here you can easily design your new installation through a simple step by step process which will generate a price tailored to your Beaconsfield property.
If you want to know more about our composite doors, please get in touch with us today. Leave us a message on our online contact form and we will get back to you as soon as we can. We will happily answer any queries you have about our products, services, and prices. We will also offer impartial advice to help you get the right door for your property.