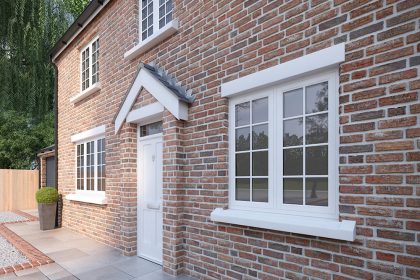 Premium Double Glazing in Beaconsfield
At Affordable Windows and Construction Ltd., we supply premium double glazing products for homeowners in Beaconsfield. With our wide range of designs, we can give you the chance to upgrade your home with an ideal new product. We can install a range of double glazed windows, doors and extensions for homes in Beaconsfield and in the surrounding areas too.
We only work with market-leading suppliers, meaning you can benefit from high-quality double glazing in Beaconsfield. Because of this, you'll make an investment that adds value to your home. We can offer the right design to suit a range of needs, too. Whether you need brand-new windows or a bespoke front door, you can work with our expert design team to pick your perfect product.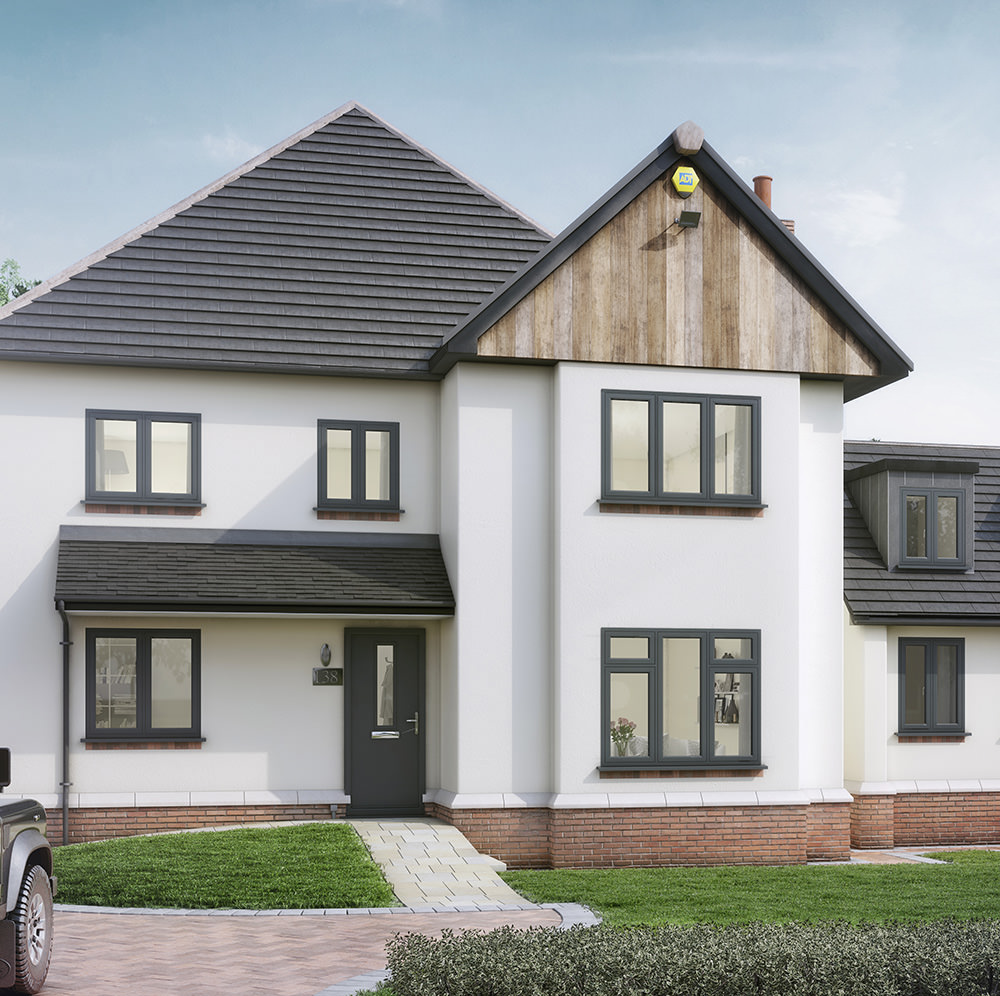 Outstanding Quality
We're committed to quality at Affordable. Because of this, we offer brilliant double glazing for homes in Beaconsfield every time. Our designs come from market-leading companies, meaning you can benefit from windows, doors and home extensions designed by the best in the business. We also hand-pick all of our designs to make sure they'll provide long-term performance for your home.
By making sure all of our double glazing has premium-grade materials and hardware, you can benefit from our double glazing designs in Beaconsfield for years to come. Our highly durable and fully weatherproof designs will work well in all conditions, and they'll continue to operate smoothly for decades. With Affordable's double glazing, you can make a brilliant investment for your Beaconsfield home.
uPVC Double Glazing
Affordable's range of uPVC double glazing is sure to improve the performance of your home in Beaconsfield. With uPVC profiles instead of timber, you won't have to worry about your windows and doors losing their shape. Instead, the uPVC is weatherproof and durable, meaning it won't warp, bend or twist for years to come. Not only that, uPVC is a recyclable material, making it environmentally friendly.
You can be sure that our uPVC double glazing range has market-leading quality for your home. Sourced from the best suppliers on the market, our uPVC profiles work with the double glazing in your windows and doors to capture more of your home's natural heat. Additionally, you'll reduce heat transfer, meaning that less cold air will enter your home. You'll be able to save money on energy bills for years to come!
With our high-quality uPVC, our range of double glazed windows is one of the best on the market today. We can offer windows with advanced double glazing in Beaconsfield, meaning they offer better insulation and strength for your home. Not only that, you can choose our windows in a wide range of styles. As a result, our designs can suit traditional and modern homes alike!
You can also benefit from years of performance with our double glazed windows. Our uPVC profiles are fully weatherproof, meaning wind and rain won't cause the frames to fade or discolour, warp or twist. As a result, your windows will keep their shape and strength for decades to come. You won't have to carry out regular maintenance either, meaning you can spend more time enjoying your new windows.
Double Glazed Doors
Alternatively, our range of doors can bring double glazing to your home in Beaconsfield in the form of a bespoke new entrance. Our front doors are fully customisable for your home, meaning you can create a unique first impression of your living space. You can design our doors with a range of unique hardware, handles, letterboxes and catflaps, while our range of colours and finishes adds a touch of personality.
However, you don't only have to invest in a front door. You can add our doors with double glazing to any part of your Beaconsfield home, and some of our designs can transform the layout of your living space. Our stable doors open in two halves while our French doors have two doors opening in separate directions. And, with our patio and bi-fold doors, you can get a fully glazed door into your garden!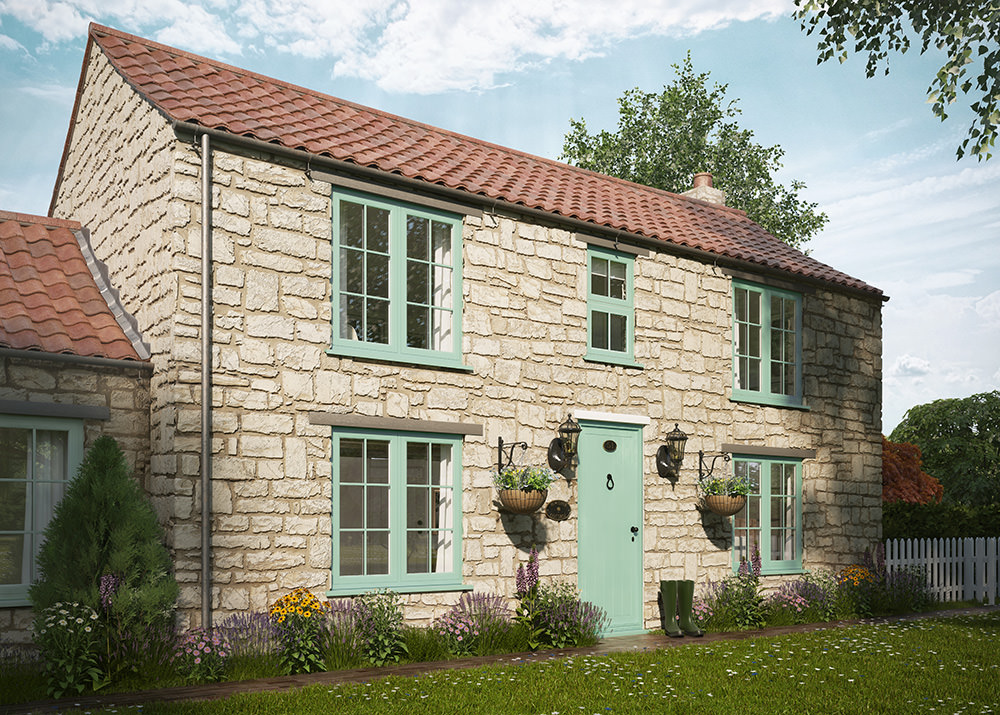 Aluminium Double Glazing
You can also benefit from double glazing in Beaconsfield with other materials. For example, you can invest in our double glazing designs with aluminium profiles. Aluminium is a precious metal, giving it outstanding natural strength, while the material is highly versatile in general. You can also install aluminium profiles in incredibly slim shapes while the windows and doors you get still have excellent durability.
At Affordable, we work with another market-leading company to offer amazing aluminium double glazing in Beaconsfield. With our partnership with Smart, we can provide windows and doors that meet the highest standards for your home. Smart's windows and doors feature cutting-edge technology and leading hardware to make your home warmer, brighter and safer for years to come.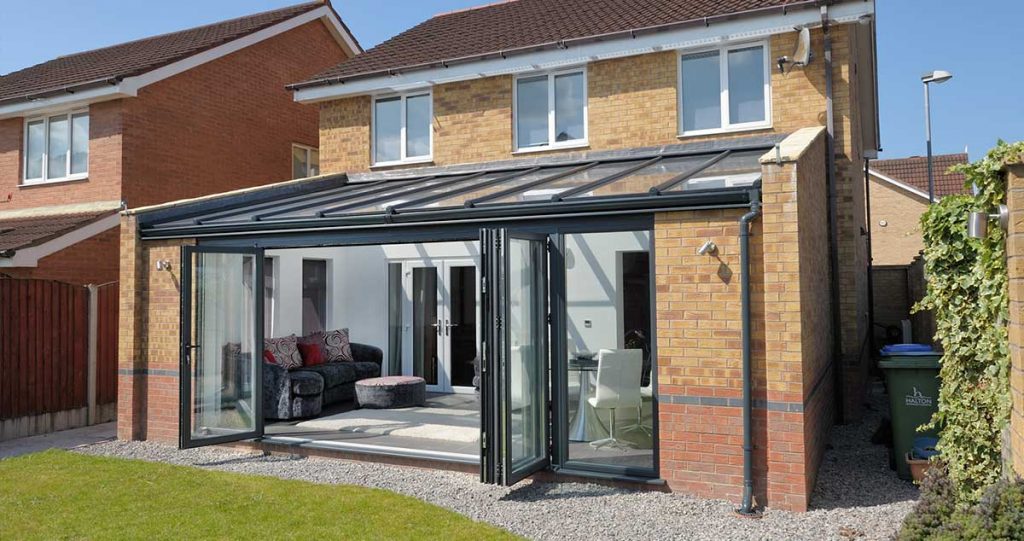 Double Glazing Cost, Beaconsfield
Speak to Affordable today to save money on new double glazing in Beaconsfield! Use our online costing tool today to get your new home improvement project going.