If you're looking to update your fascia's, soffits and guttering to create the ultimate roofline for your Slough property you've come to the right place. With a large range of high quality roofline products, we provide fascia's, soffits and guttering that offer a high performance solution that will withstand the test of time.
Essential to keeping your home weatherproof from adverse weather conditions and making sure the exterior of your Slough property, including the brickwork is protected your roofline works hard to provide a durable solution for your home.
The roofline is often forgotten about when it comes to home improvement solutions due to the fact that it is found outside of the property and performs a task many of us forget about. However, the fascia's, soffits and guttering of your Slough home provides an integral role to keeping your home protected and to avoid expensive repairs over the years.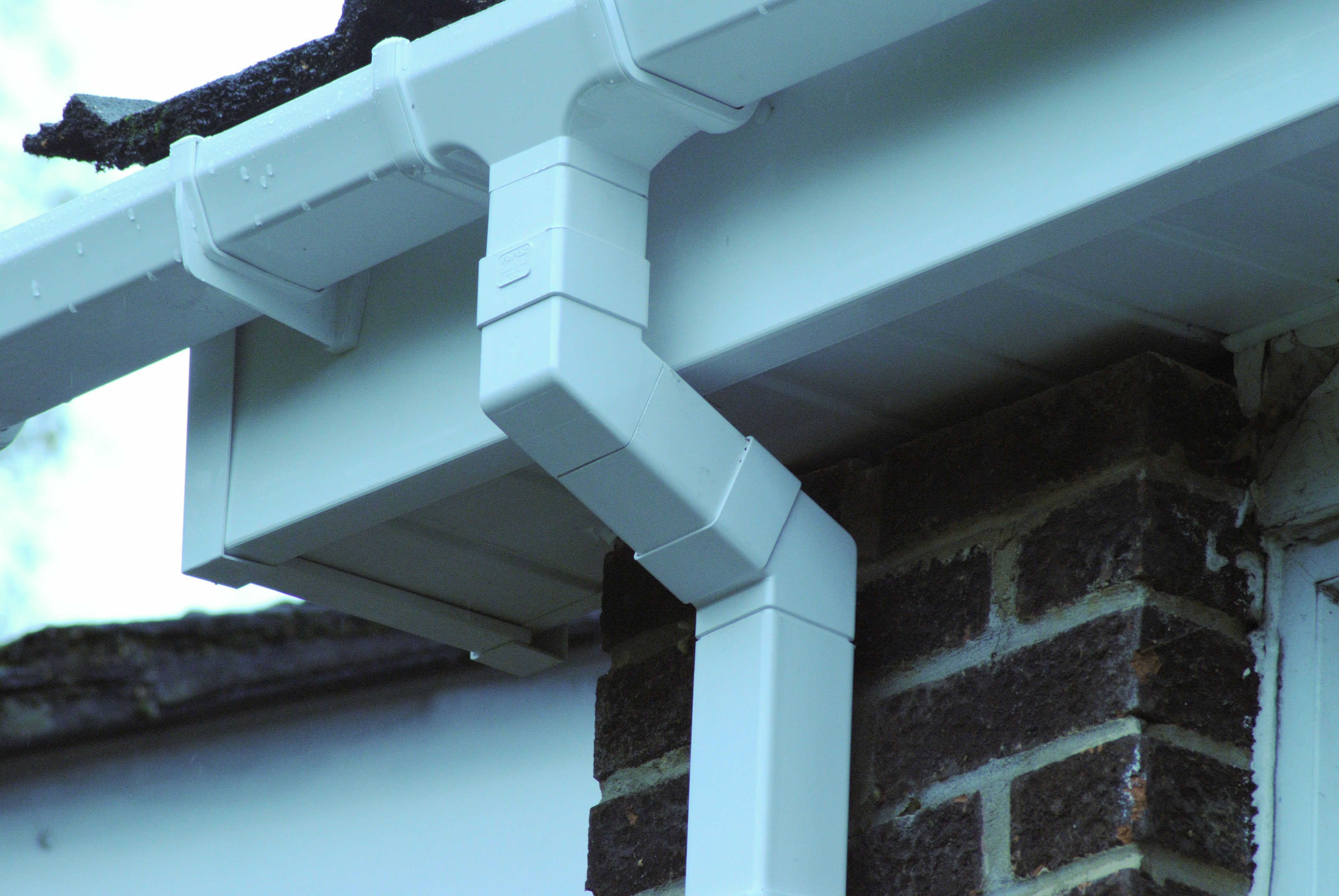 Why You Should Invest in Fascia's, Soffits and Guttering for your Slough Home
Affordable Windows offer exceptional roofline products that are not only visually appealing but that keep your home safe from leaks, mould and damage. It's important to keep your roofline in working order to maintain this purpose.
If left unprotected the rafters of your roof can suffer from rotting, mould and deterioration. Our high quality fascia's work to keep them protected from weather-damage and shield them from wind, rain and snow fall.
We only use premium quality materials to create fascia's soffits and guttering solutions for homeowners in Slough and the surrounding areas to make sure they look good from the outside and that they perform well over the years.
Our soffits conceal the gap between the fascia's and the side of your property as well as adding ventilation to keep a natural airflow through to the roof. This is important in terms of keeping it dry and rot free.
Available in an array of colours and finishes, your roofline can blend seamlessly with your Slough home to create an aesthetic finish that you'll be proud of. Soffits offer a long term protection that is second to none.
Our guttering uses high quality uPVC to keep your Slough home free from leaking or blockage. The guttering works hard to divert rain water away from your home, keeping it dry all year round.

Accreditations
We've got a number of accreditations to give you peace of mind when it comes to entrusting us to install your new fascia's, soffits and guttering. We believe that every homeowner in Slough should be able to benefit from high quality roofline solutions that offer a durable and long-lasting solution as well as aesthetically pleasing.
Double Glazing Network – We are members of the Double Glazing Network, consisting of a number of prestigious installers across the UK. Working closely with Liniar, the Double Glazing Network allows us to offer competitive pricing for our entire range of uPVC double glazing.
FENSA – We are a FENSA approved installer. FENSA are a government approved competent people's scheme. Membership to this group is far from automatic, installers like us have to prove that our work is both high quality and ethically priced.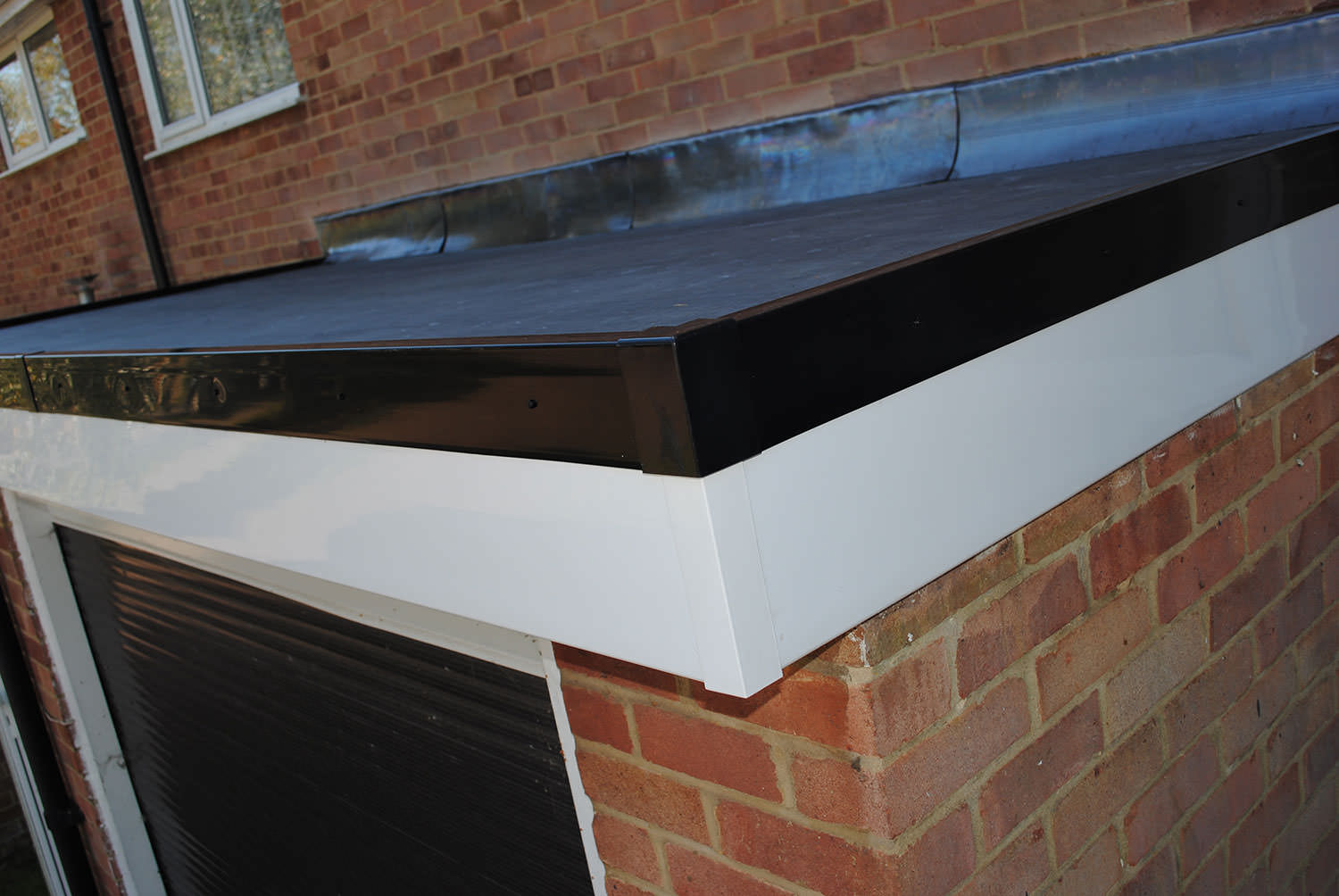 Why Choose Fascia's, Soffits and Guttering for your Slough Home?
The roofline is integral to the structure of your property, protecting it from adverse weather conditions and any potential damage. Often neglected due to being on the outside of the property, it is discreet and works hard all year round to keep your home safe.
Select High Quality Fascia's, Soffits and Guttering Slough
We create our roofline products using premium quality uPVC. It is a favoured choice for doors and windows which is why we utilise it for our fascia's soffits and guttering as we know it is high performance, durable and versatile.
Due to the hardwearing properties of uPVC it is often used to replace older plastics or timber as it won't suffer with issues such as rotting, warping or discoloration over time. This means it won't cost money to upkeep or maintain, due to being low maintenance.
Retaining it's looks and durability, our uPVC fascia's soffits and guttering keep your home watertight, preventing moisture from getting into the inner workings of your Slough home. It helps improve your homes insulation, modernises the exterior, offers minimal maintenance and adds kerb appeal.
Fascia's, Soffits and Guttering Slough – Prices
We offer extremely competitive and affordable pricing for your roofline needs. We provide fascia's, soffits and guttering at budget-friendly costs that won't break the bank. Get in touch on 01628 668577 to speak to a helpful advisor that can offer you a competitive price – our team are always happy to help.
If you would prefer to get in touch online, complete our online contact form. An advisor will be in touch shortly to discuss roofline prices and answer any queries you may have.