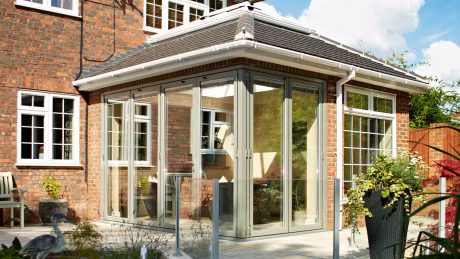 We here at Affordable Windows and Construction Ltd, are proud to present to you our aluminium bi-fold doors in Maidenhead and the surrounding areas. We have carefully sourced this product from Smart. This means you can buy from us with confidence knowing that your structural integrity, thermal performance, security and aesthetics will all be enhanced.
These are available in a wide range of opening configurations so that you don't have to worry about adapting your space for it. This means we can install an aluminium bi-folding door that will best work for your property in Maidenhead. This sleek and stylish installation will boast slim sightlines.
If you would like to find out more information, please use our online contact form. One of our helpful and friendly team members will let you know everything you need to know.
Security Focused Aluminium Bi-Fold Doors
We take pride in the aluminium sliding folding doors that we install. This is because they are incredibly security-focused. Featuring multi-point locking mechanisms – as well as the option for added shoot bolts – our aluminium bi-fold doors will keep you safe.
While featuring vast expanses of glazing, they do not compromise on the security measures. You can rest easy at night, knowing that you are safe and secure due to these fantastic installations. Get in touch today to see how we can transform your Maidenhead property today.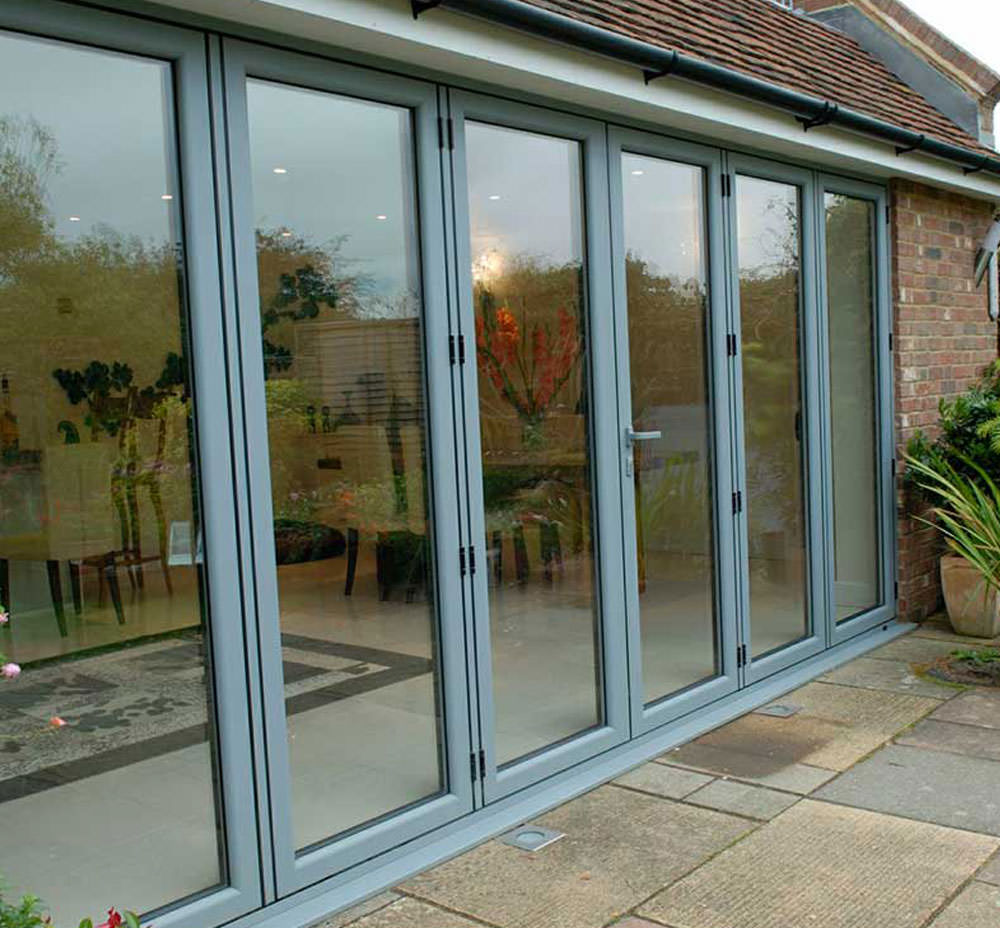 Customisable Aluminium Bi-Fold Doors
Why opt for a plain colour with your bi-folding doors when you can transform the aesthetics of your home? With a wide range of colours and finishes, you can get a bespoke design that will change how you and your guests view your home.
Better yet, you can opt for a unique opening configuration. Our aluminium bi-fold doors can open from left to right, right to left or anywhere in the middle. Depending on your space, you can even decide whether the panes move inwards or outwards. For extra privacy and enhanced energy efficiency, choose integral blinds.
Even our hardware range is available in a variety of colours which can complement the look of your new aluminium bi-fold doors. Reach out to us today for more information.
Brighten Your Maidenhead Home
Aluminium bi-fold doors are an incredible way of inviting the outside in. With vast spaces of double glazing, natural light will pour in. This is ideal for smaller rooms as they will appear to be much larger than they actually are.
Darker rooms could benefit from more exposure to sunlight. By doing this, you will also be lifting your mood. We offer only the very best for our customers in Maidenhead and the surrounding areas.
You can tailor the installation to better suit your personal design. Aluminium bi-fold doors effortlessly glide open and create a seamless connection from the interior to the exterior. This will be a great place to host guests and to make people feel more at ease in your home.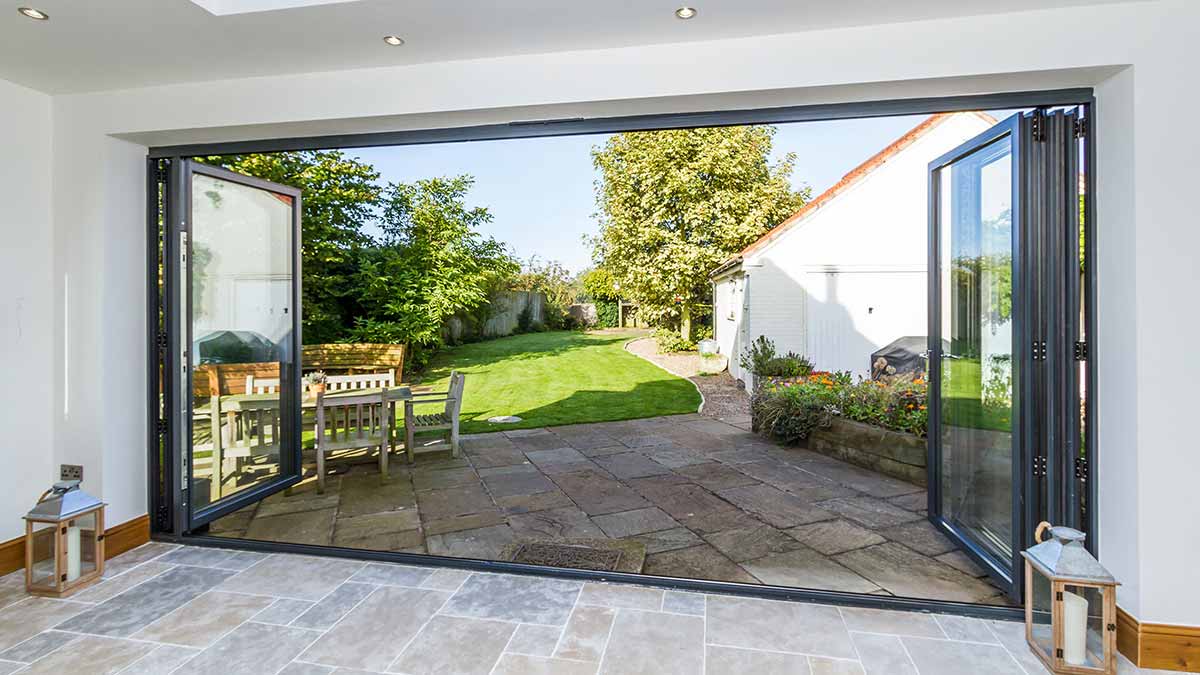 Thermally Efficient Aluminium Bi-Fold Doors
You may be concerned with having large spans of double glazing fitted into your home. This is because you may feel like it should affect the overall thermal performance of your property negatively. However, this simply is not the case.
With our aluminium bi-fold doors, you will be investing in a product that will keep the cold British weather out of your home. With unique weather seals and brushes, these installations will be sure to protect you and make your house completely weatherproof.
With a weatherproof design comes thermal efficiency. Feel warmer and more comfortable in your property throughout the colder winter months. This also works in the opposite way too. The heat from the sun will not be able to make your space feel more akin to a greenhouse.
Our aluminium bi-fold doors will help you to save money on your energy bills. This is due to the fact that you won't need to use as much energy to keep your home warmer for longer. Better yet, you will be reducing your negative impact on the environment by reducing your carbon emissions.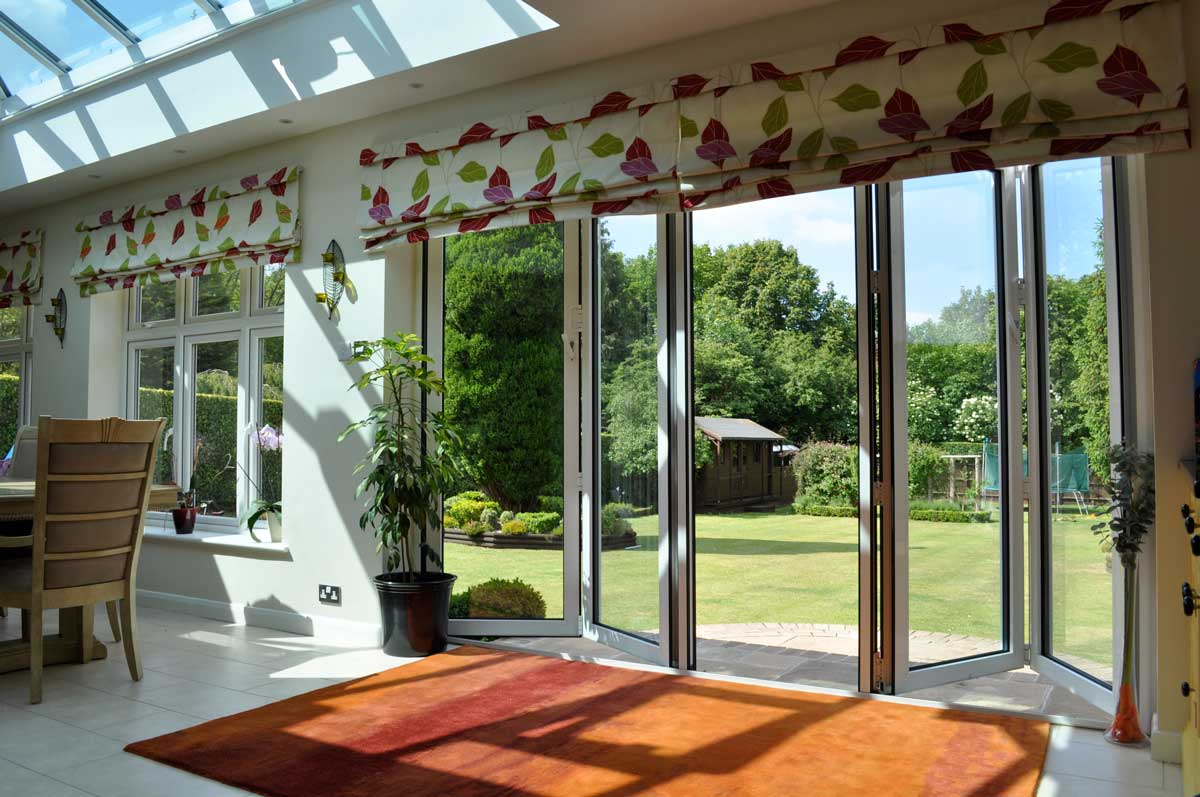 Aluminium Bi-Fold Doors Prices, Maidenhead
If you would like to get in touch with us to find out more information on our aluminium bi-fold doors, use our online contact form. We will respond quickly as a matter of urgency. We supply and install these beautiful products in Maidenhead and throughout the surrounding areas.
Alternatively, you can use our online design tool to get a free, bespoke aluminium bi-fold doors quote. By using this, all you will have to do is follow each step as it takes you through the design process. As you do this, we will tailor the price to all your specifications.
We hope to hear from you very soon!