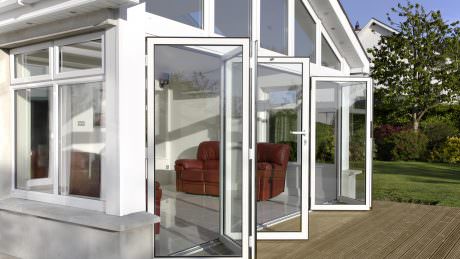 Bi-folding doors are the ultimate addition to any Maidenhead home. With stunning energy-saving and security, paired with a bold and unique design, you can add a new centrepiece to your living space.
These doors are ideal for opening up your home to outstanding natural light, as well as thermal performance. Bi-folding doors use multiple glass panels to insulate your home, saving you money on energy bills and reducing your carbon footprint.
Bi-folding doors are a terrific investment for your Maidenhead home. AWC, however, make it even more rewarding. We supply doors that feature market-leading security from Yale and hardware from Liniar. That way, you'll be guaranteed safety and quality.
AWC has been supplying beautiful bi-folding doors in Maidenhead and the surrounding areas for many years. We're just as excited to enhance your home with spectacular bi-folding doors as you are. With AWC, you can make an investment that rewards you from day one.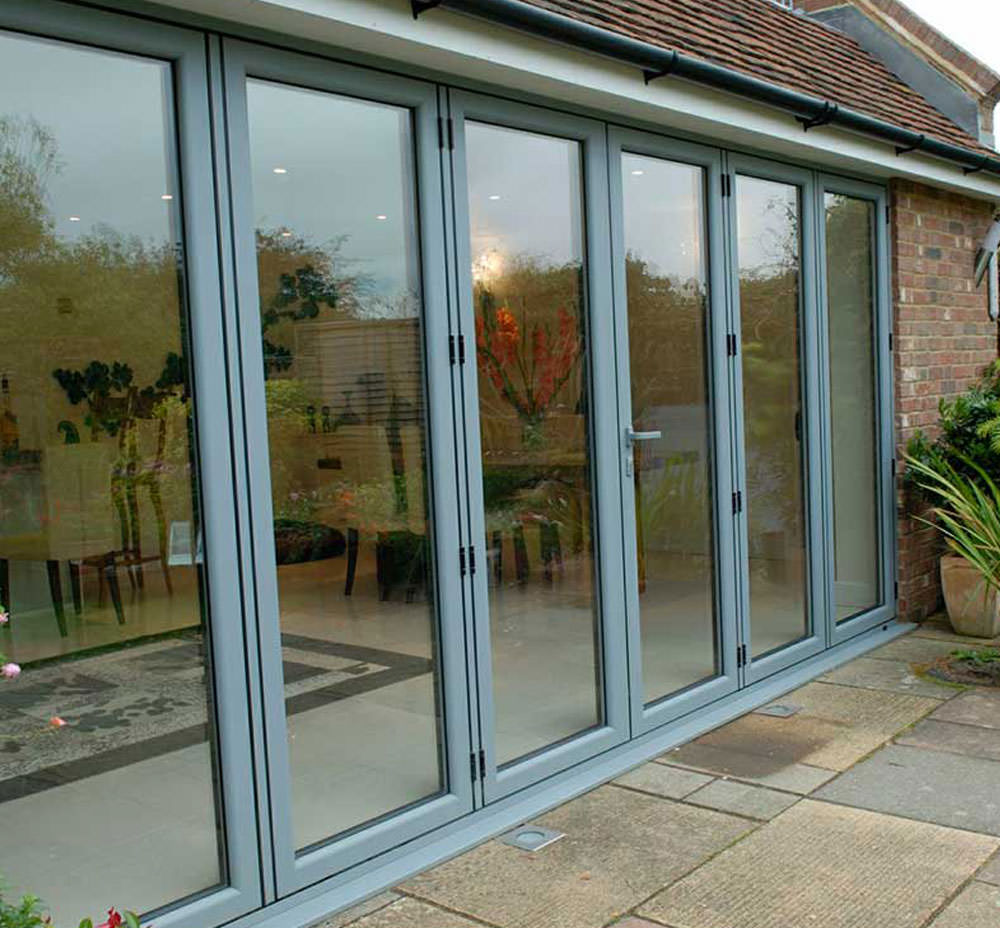 Why Bi-Folding Doors?
With bi-folding doors, you can enhance your living space with dramatic design. Bi-folding doors fit into an in-line slider that goes across one of your home's walls, transforming it into a front-row seat for your garden.
That way, you'll vastly improve your home's space; both on the inside, where you won't have to deal with swing arcs, and by getting closer to the outside world. Thanks to a slimline frame and multiple panels of double glazing, you'll get panoramic views with incredible natural light.
Bi-folding doors aren't just fantastic for connecting your home to your garden, either. Thanks to their innovative opening system, where each panel of glass folds in on itself, you can make your doors disappear anywhere. That makes them ideal for separating rooms into two inside your home.
Throughout the year, your doors will offer massive benefits for your home. In summer, it'll provide a seamless transition to your garden, that can be made even more comfortable with low threshold options available.
Meanwhile, your new doors will keep your home warm in winter through incredible insulation. That way, you'll save money on energy bills straight away. Additionally, our bi-folding doors are fully weatherproof and able to withstand wind, rain and anything nature can throw at them.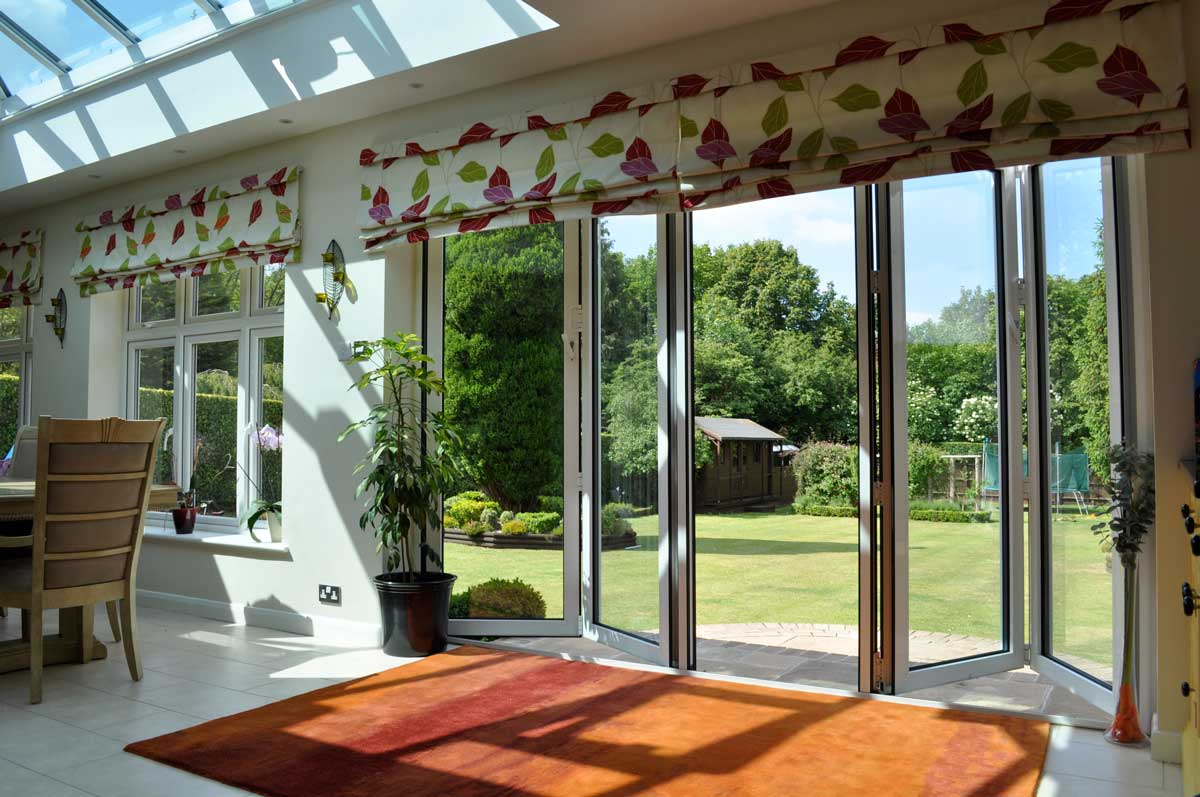 With our bi-folding doors, you can choose uPVC build material that makes them durable and efficient. It uses advanced technology to capture more heat and keep it in your home, vastly improving your home's energy-saving performance.
uPVC is cost-effective while also being hugely beneficial for your Maidenhead home. It works with your double glazing to create a thermal barrier in your living space. That way, you'll maintain your home's warmth and save money on energy bills too.
Our uPVC comes from top manufacturers to ensure a brilliant design. Its air and water-tight, as well as being fully weatherproof. That way, your doors won't collect condensation. There'll also be less opportunity for draughts to enter your living space.
Your uPVC doors will also last for years, thanks to uPVC's durability. It won't rot under excess water and will continue to insulate your home against poor weather conditions. With uPVC, your doors will be useful every day of the year, and rewarding investment for your Maidenhead home.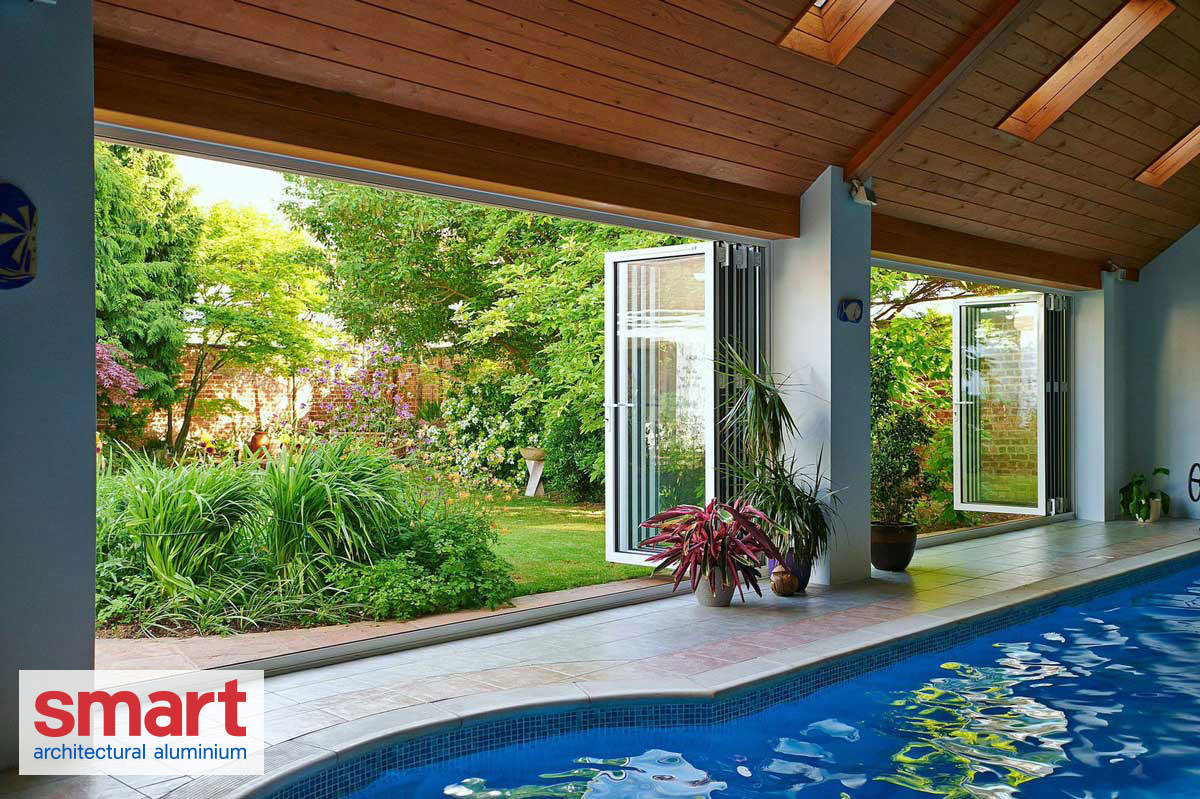 With AWC, you can also get bi-folding doors with market-leading aluminium. We supply aluminium from Smart Systems to ensure the best possible security and performance. Aluminium bi-folding doors offer energy efficiency as well as elegance.
Aluminium is particularly impressive when it comes to securing your home. The material reinforces security features such as shootbolts with a sturdy metal coating. Additionally, aluminium conceals the door's internal hardware, making it more difficult to tamper with.
Aluminium is also lightweight and stylish. Metal bi-folding doors are proven to give your home a touch of professionalism. As well as this, our aluminium is incredibly slim. That means it won't obstruct your views of the outside.
You'll also be guaranteeing your doors will last a lifetime. That's because aluminium has exceptional quality and durability. That way, it can continue to perform with little-to-no maintenance for decades.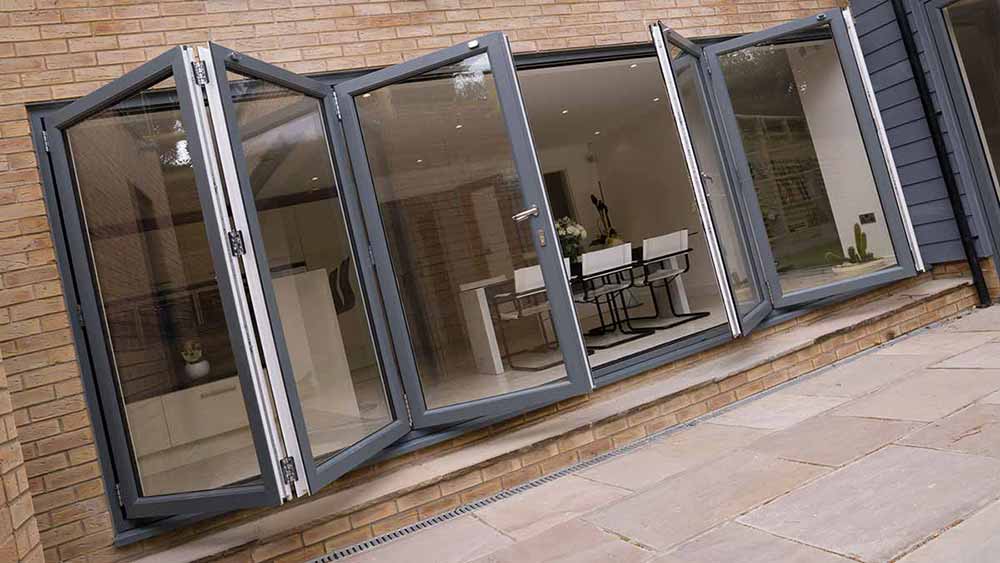 Bi-Folding Doors Prices Maidenhead
To fit bi-folding doors that save money and make your Maidenhead home safer too, then AWC is the right choice. We have plenty of ways for you to work with us to improve your home.
Our bi-folding door cost calculator puts the options at your fingertips. With endless ways to customise your doors, you can get an instant quote on bi-folding doors that reflect your home's personality.
Our online contact form is a straightforward way to ask us anything about our bi-folding doors. We'll get in touch quickly to discuss all the options.
Additionally, call us on 01628 668 577 today to speak to a member of our team.