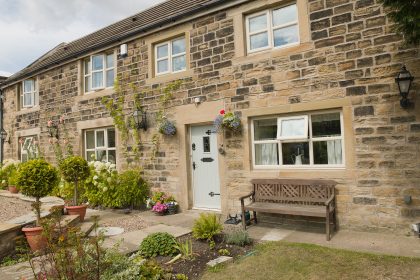 When visitors enter your home, the first thing they see should be one of our premium uPVC doors. We offer a bespoke range of front doors and back doors, which can be adapted to suit your specific design requirements.
Our friendly and experienced team are proud to offer a wide range of different design of uPVC doors and customisation options. We work with industry leaders to offer high quality and long lasting profiles. Every design we offer has double glazing and a robust uPVC frame as standard.
We use uPVC for our front and back doors over timber because it's durable and low maintenance. Unlike alternatives on the market, our uPVC doors won't distort or warp over time. Enjoy an installation with superior levels of security, durability, and thermal efficiency.
Our range of uPVC doors come with £1000 towards your content's insurance, in the unlikely event of a break-in occurs. We also offer a range of aluminium doors, which come with their own range of benefits. Get in touch with the team today if you want more information on why you should install our uPVC doors in your home.
Custom Made Designs
Every customer is unique and every Bracknell home has an individual charm. That is why we offer a versatile range of colours, finishes and styles. No matter if you have a modern or traditional home, we will have the right option for you.
We have lots of different designs and styles available for you to choose from, including French, stable and patio doors. Each have their own benefits, but all styles can be customised to suit your aesthetic requirements.
Not sure which design is best for you? Get in touch with our friendly team today to learn more about our doors and which design is the right one for your Bracknell home. We have years of experience in the business and have a good eye for detail. We are happy to offer impartial guidance, no matter your question.
Thermally Efficient uPVC Doors
Our range of uPVC doors are reliably thermally efficient, secure and 100% lead-free, making them incredibly eco friendly. We don't believe you should compromise on performance when choosing a stylish window, or vice versa.
Once installed, you will almost immediately notice that the entrance to your Bracknell home is much warmer as our uPVC doors can help the space achieve extremely low U-values. These insulating uPVC doors will help your building stay warm in winter, yet cool in the summer months. The contemporary thermal technology will keep your space comfortable no matter the weather outside.
Our range of uPVC doors stand out for having a multichambered profile and expansive panes of double glazing. The two sheets of glass are separated by an air bubble, working like a physical barrier and helping your Bracknell home better retain heat.
Because your home will become better insulated, you will rely less on central heating. This could help you enjoy lower energy bills and minimise your carbon footprint. Enjoy a more eco and financially friendly home with our range of uPVC doors.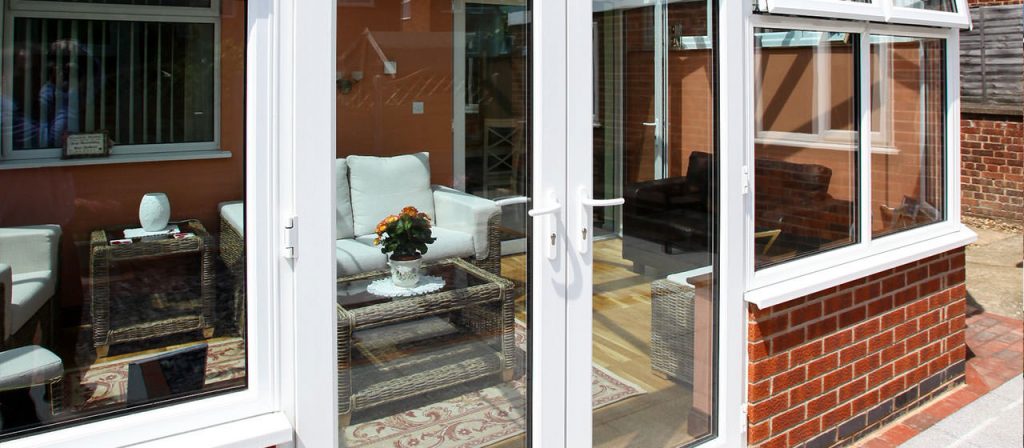 Highly Secure uPVC Doors
At Affordable, we know security is a key feature for homeowners when choose a new front or back door. Because of this, our uPVC doors feature thick panes of robust glazing and a durable frame. Our doors work as a physical barrier between you and the outside world.
Your new door installation will be fitted with award winning Ultion locking systems as standard. Ultion is a world renowned brand and is known as Britain's favourite lock. We've chosen only the highest quality locking systems for our uPVC Doors, for ultimate peace of mind. Our uPVC doors can withstand great forces and heavy impact, keeping unwanted intruders outside where they belong.
uPVC Door Prices Bracknell
If you're ready to transform your home by installing one of our front or back doors, please get in touch with our team today. Whether you want a query answered, want more information or impartial advice on the best uPVC door for you.
To get a price on our full range of doors, use our online quoting engine. Easy to use, this innovative costing tool has made getting a price on your new home improvement project easy. It's free, works on all devices and generates a zero obligation price.
If you would prefer to speak to a member of our friendly team directly, please give us a call on 01628 668 577 or fill out our online contact form. Our friendly advisors will be happy to assist you in choosing the right door for your property.
As a highly respected member of the Consumer Protection Association, we are recognized as an accredited double glazing installer that will carry out all home improvement projects with complete care and compliance.