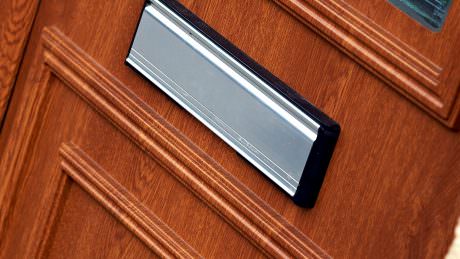 Stylish New Front Doors for Your Slough Home
Front doors make all the difference to the appearance of your Slough home. They come in countless designs and finishes, each one can be tailored to meet your needs.
Choosing a new front door can seem a bit of a mammoth task with so much choice available, however here at Affordable, we want to make things easier for our Slough customers.
We've written this handy guide to the variety of front doors that we install throughout Slough to give you inspiration for your home improvements. Our overviews give you inspiration for choosing your new front door, and summarise the features and benefits of each option.
Read on to find out more!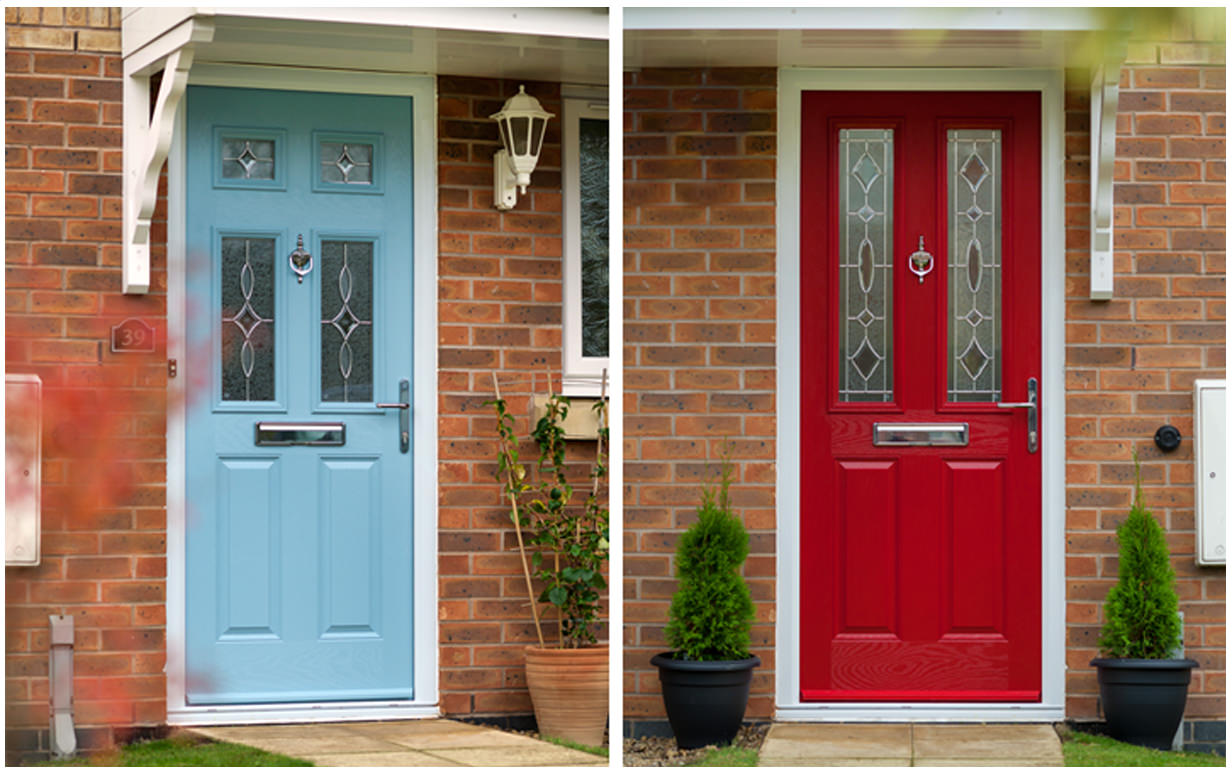 uPVC Front Doors in Slough
uPVC doors are one of the most popular front door choices in Slough. These modern double glazed doors are designed and manufactured by Liniar and provide outstanding performance.
Each uPVC door in our range of designs is constructed with the innovative Liniar multi-chambered profile. This incredible feature creates a superb thermal barrier to maximise the energy efficiency of your Slough home.
Our uPVC front doors are also incredibly secure. They are internally reinforced to enhance their strength and then we fit them with high-security locking systems as standard. You can even enhance the security of your uPVC door.
We offer a superb range of panel designs for you to choose from. Each one is carefully finished to meet your exact requirements. You can choose from several colours and woodgrain finishes to suit your Slough home, as well as decorative glazing, hardware and accessories to create the perfect overall look.
Take a look at our uPVC doors page for the technical specifications and more information on the benefits these doors offer to your Slough home.
Composite Front Doors in Slough
Composite doors are fast becoming a sought after home improvement in Slough thanks to their incredible beauty and performance.
Our composite doors come in a variety of styles from three distinct manufacturers – Doorstop, Solidor, and Endurance. Each manufacturer offers a range of designs and their own unique features, but in general, you can expect the following benefits from a composite front door.
Composite front doors are exceptional when it comes to thermal performance. They are highly insulating due to the clever construction and really are the most energy efficient option for your new front door in Slough.
They are also the ultimate choice for security. Fitted with the very latest locking mechanisms, composite doors have inherent strength that is unrivalled in the double glazing industry, ensuring your home is completely protected from unwanted intruders.
All this comes with the stunning simplicity of timber aesthetics. Our composite doors provide you with all the beauty of wood and none of the upkeep. They combine traditional timber looks with state of the art uPVC technology, making them durable and robust.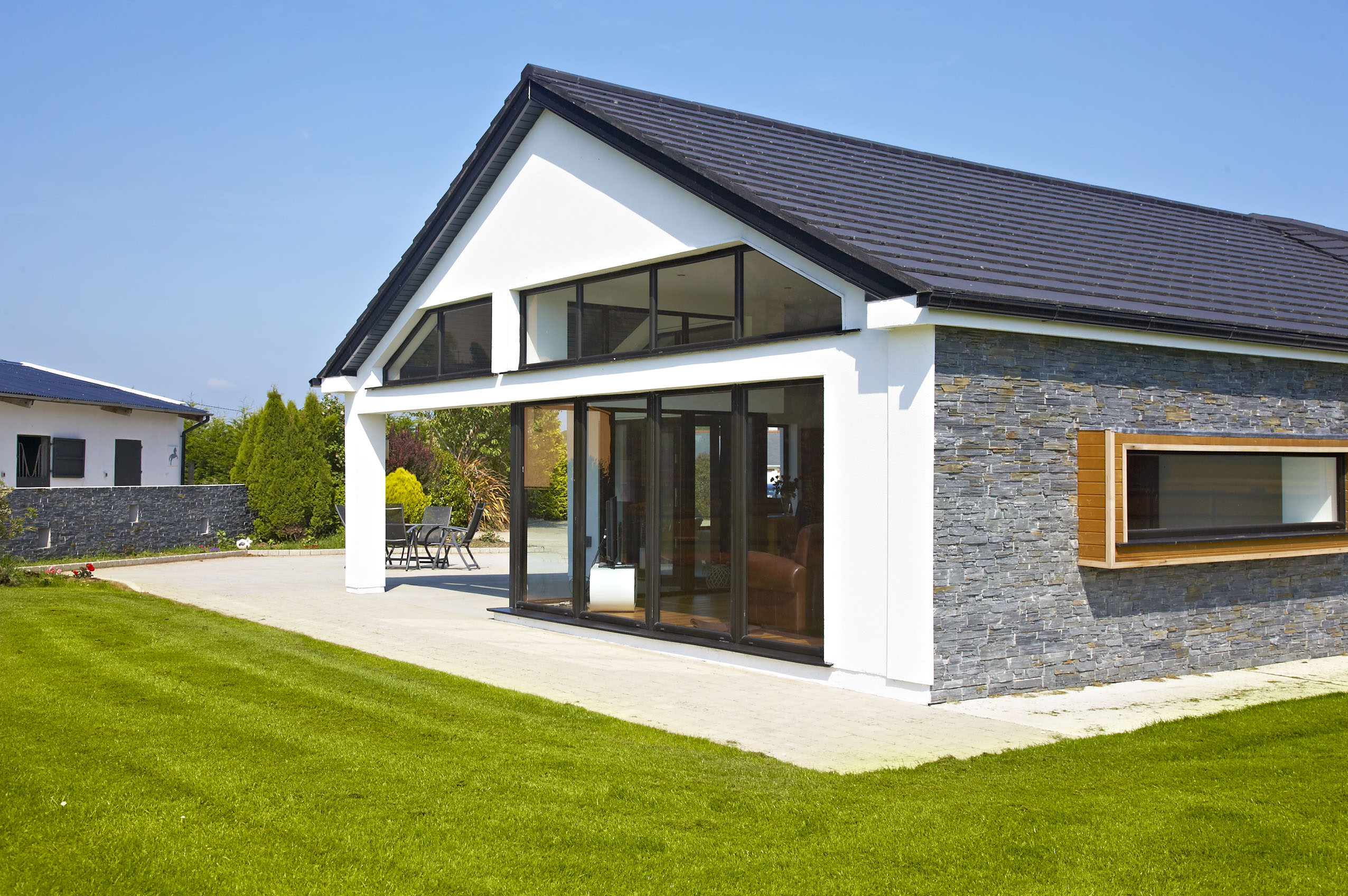 Aluminium Doors in Slough
One of the most stylish front door designs is the aluminium front door range. Aluminium has incredible strength, enabling a slimline profile that can withstand even the most intense physical attacks.
Aluminium doors give your Slough home a beautiful, modern appearance. They are constructed by leading manufacturer Smarts Architectural Aluminium and use the most cutting-edge techniques and advances in their design.
You will benefit from impressive thermal performance, combined with unparalleled security when you choose aluminium doors for your new Slough front door.
They are also available in the most incredible array of colour finishes. Aluminium is the ultimate choice for personalised design. You are able to choose from a variety of panel designs, decorative glazing, hardware and accessories as well as an extensive selection of colours.
Take a look at our aluminium residential doors.
Residence 9 Front Doors in Slough
For the most luxurious finish, choose our premium range of front doors from Residence 9. These incredible front doors have a composite construction, which ensures maximum insulation and sound proofing as well as superb security.
The beauty of our Residence 9 front doors comes in their unmatched style. These exceptional doors have been carefully crafted to offer an authentic, period appearance. They are a charming addition to your home, truly enhancing the natural character.
Residence 9 front doors are exceptional in all areas. Their thermal performance is underpinned by a clever 9-chambered design which combined with the composite door, creates a brilliant thermal performance, superior to nearly all other double glazed doors.
Residence 9 front doors are the perfect choice for when your Slough home needs outstanding performance combined with unbelievable and authentic style.
Take a look at the Residence 9 door page here.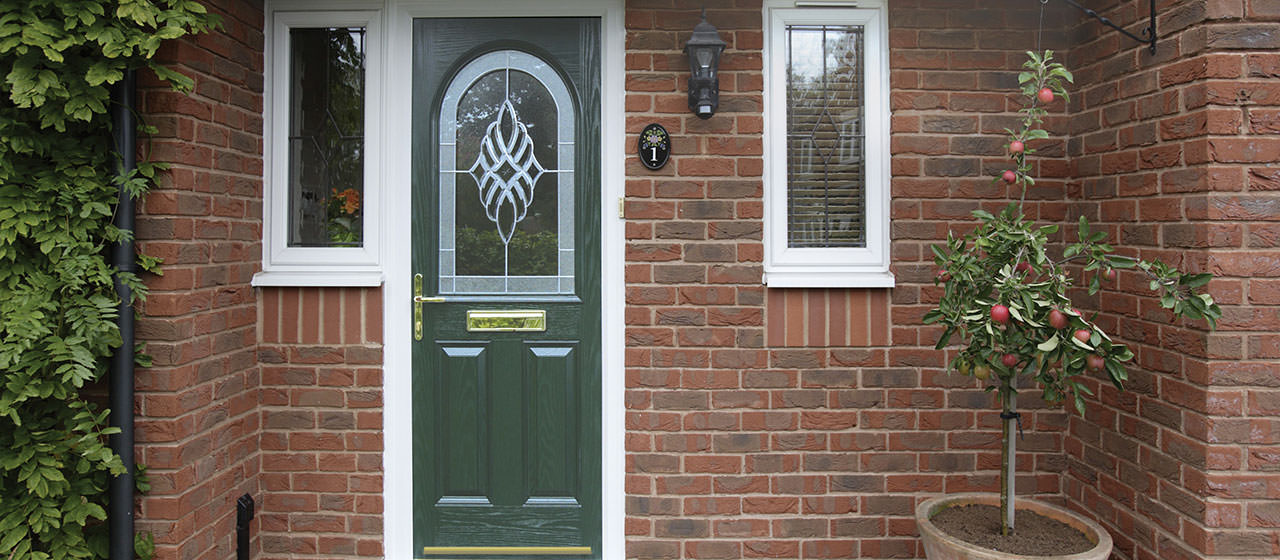 Front Door Prices Slough
You can get an instant quote for any of our front doors using our online door designer, however, we also have a friendly team on hand to talk to you about your front door requirements in Slough. Get in touch and see how we can help you at Affordable.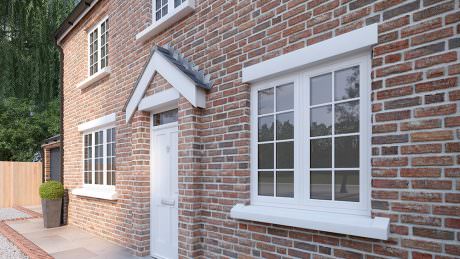 Front Doors Burnham
Deciding on a new front door for your Burnham property can often be a stressful and time-consuming experience. At AWC, we are committed to offering you the highest quality products at the most affordable prices. Front doors are recognisable for their levels of security, durability and thermal efficiency as well as beautiful aesthetics. We are soon sure to fit the perfect front door for your residence.
Thermally Efficient Front Doors Burnham
Our front doors offer only the most exceptional levels of thermal efficiency. We use a multi-chambered Liniar profile for our uPVC door profiles, which means that warm air is trapped in the chambers of the frame, and ultimately keeps your home warm while preventing uncomfortable draughts.
A thermally efficient home is guaranteed to save you money in the long run, because you will rely a lot less on your central heating system. Make noticeable savings on your energy bills almost immediately, as our Burnham front doors are an incredible money saving investment.
The innovative double rebated design of our front doors means that they are excellent at keeping the elements outside where they belong. Let our ravishing range of front doors keep your Burnham home warm and dry all year around.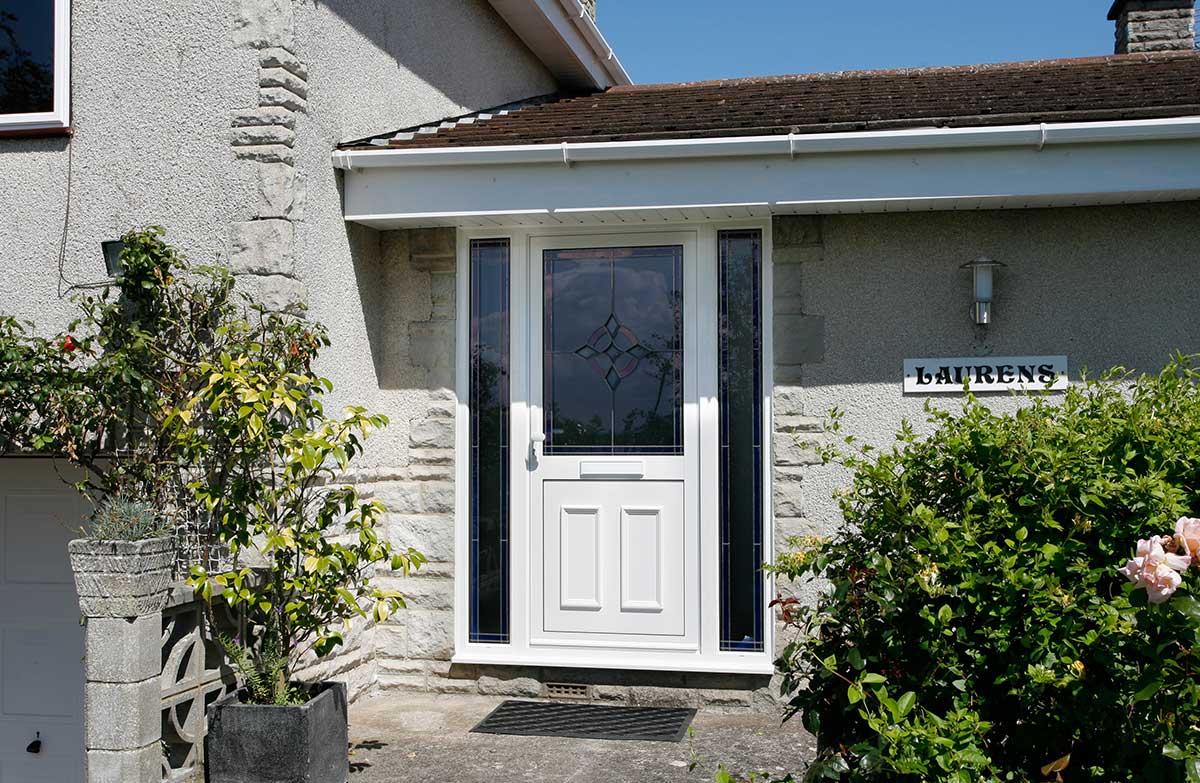 Secure Front Doors in Burnham to Keep Your Home Safe
When in the market for a front door, one of the most important things to consider is the security of your double glazing. We use internally reinforced Liniar profiles to ensure that your doors are sturdy and do not require any additional steel reinforcements. This means that our front doors can stand up to even the strongest physical attacks from would-be intruders, and your home is kept safe and secure.
We complete our doors by adding an extra level of security. We use top of the range Yale locking systems to ensure that your doors will provide excellent protection to your home. When it comes to home security systems, the name "Yale" is synonymous with quality.
Our products have undergone and completed a series of meticulous crime prevention tests to achieve this certification. You should be confident that our Burnham front doors will keep your home almost entirely impervious to break ins.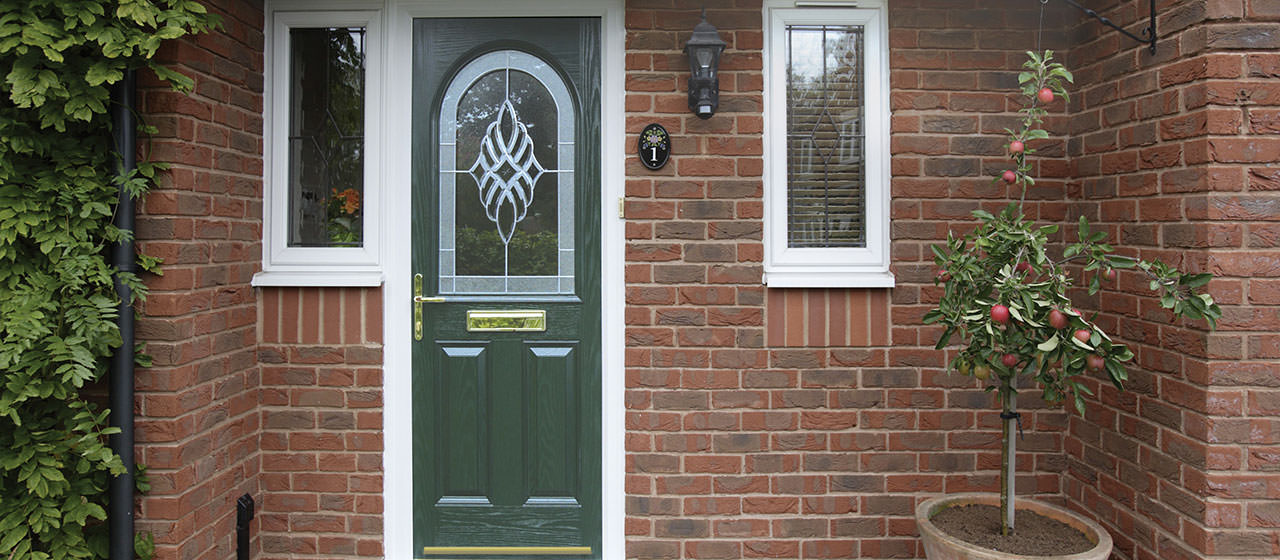 Composite Front Doors in Burnham
If want a front door that offers all the aesthetic qualities of timber, with all the performance and benefits of modern uPVC fittings, look no further than our range of composite doors. With a host of unbeatable features such as thermal efficiency, security and durability, these doors offer excellent performance across the board. The highly authentic looking wood grain texture means they are guaranteed to suit your home's style.
Over time, traditional timber front doors begin to age extremely poorly. They become draughtier and less secure, and will require replacement. These composite front doors in Burnham are also extremely low maintenance; while timber doors will need sanding, sealing, painting and varnishing to look their best, our composite doors simply need a quick wipe down occasionally to continue to look great and perform incredibly.
Front Door Prices in Burnham
If you would like to receive further information about our Burnham front door prices, please do not hesitate to get in contact with us. Our team are highly skilled and have a wealth of expertise in the double glazing industry. One of our staff will be with you as soon as possible to answer any questions you have, discuss any of our products and provide you with as much information as you need.
On the other hand, if you would prefer a free and instant quote, please visit our online quoting engine. We will provide you with a competitively priced quote within two minutes, tailored entirely to your specifications. When you use our quoting engine, you are under no obligation to buy.