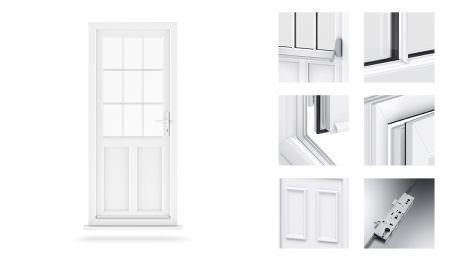 Present your Slough home in its most enticing light this autumn with the help of our stunning range of uPVC doors. Available at the most competitive online prices, Affordable Windows and Construction Ltd specialise in the supply and fit of uPVC Doors in Slough and neighbouring Berkshire areas.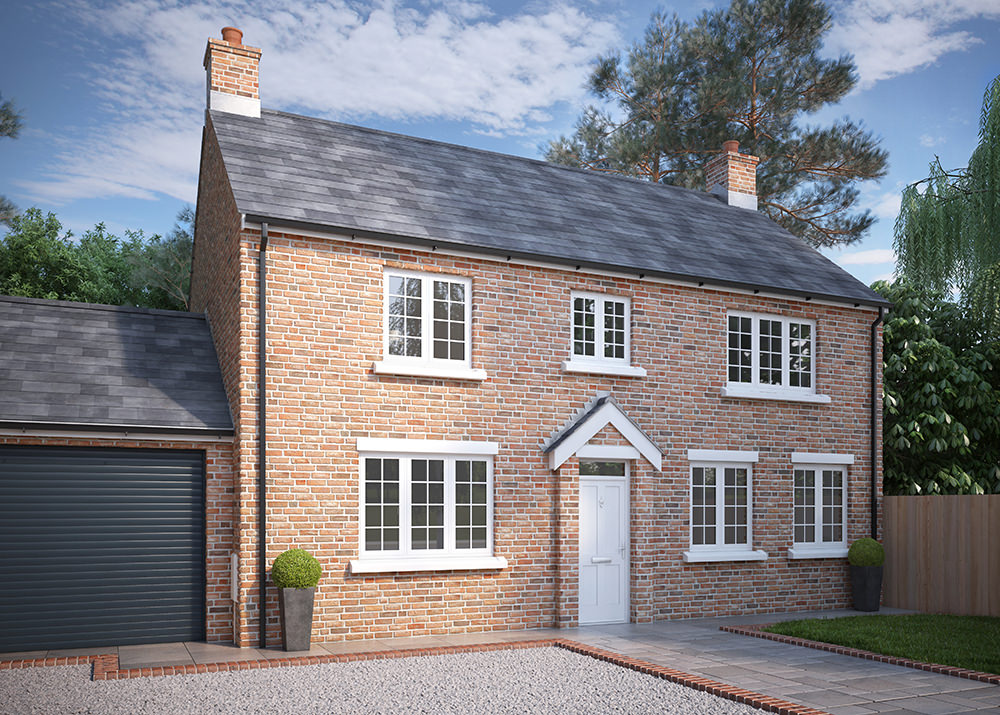 As part of our commitment to an outstanding customer service, we create extensive and informative blogs to keep our customers in the loop. This month we are giving the lowdown on uPVC doors, and why you should seriously consider them to be your next front door.
We are a proud family run company and have enjoyed many years of successful business in Slough. Our success comes from offering the lowest prices for front doors coupled with minimal lead times. Whilst working on your property, we'll do our utmost to minimise intrusion and find a time that works best for you. We'll ensure that the site is left in a presentable manner, our team consists of the best installation experts in Slough.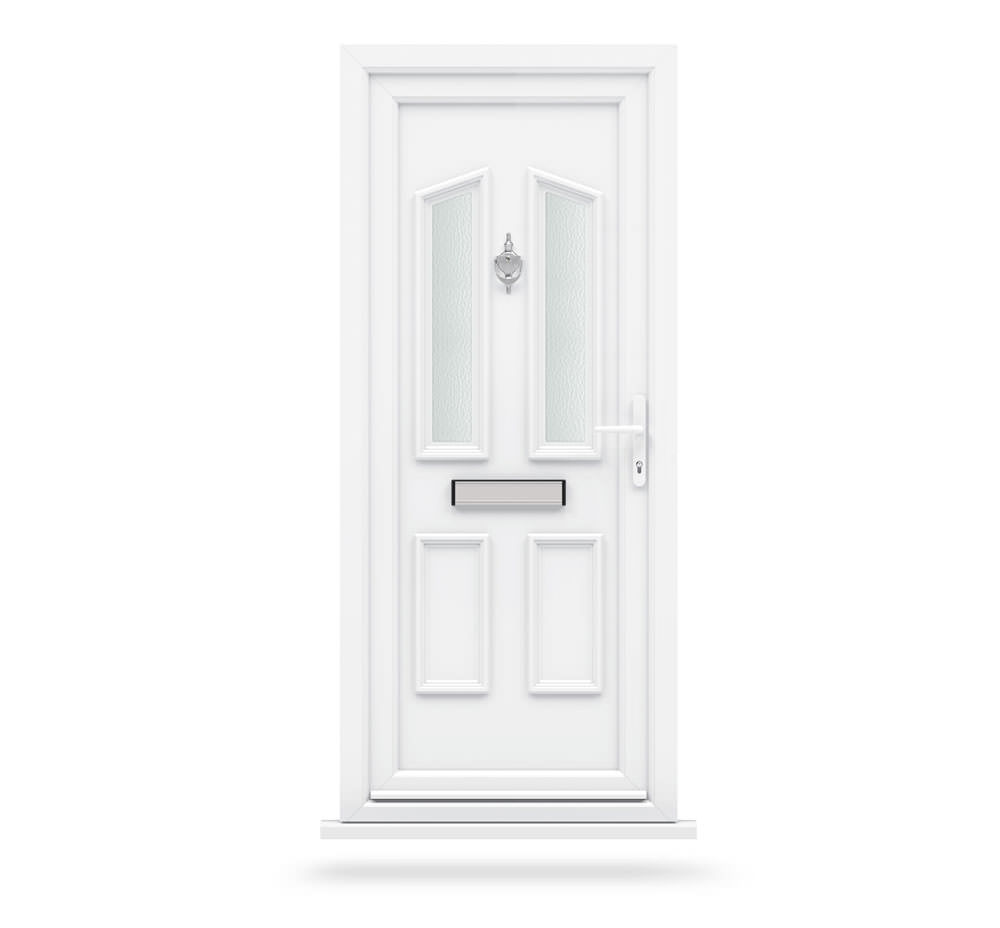 Why Choose uPVC Doors for Your Home in Slough?
uPVC doors will gift your property with fantastic levels of thermal efficiency and security. But, let's face it, you already knew that…why else would you choose uPVC doors?
Home improvements is a fantastic industry to work in! Why? Everybody has different tastes in style and flair! In accordance, we offer a beautiful range of uPVC doors. No matter what your preferences for colour and style are, we are sure to have the perfect front door for you. As a result, our uPVC doors look great on town houses, country homes and flats.
uPVC has a rather clever trick up its sleeve. Once installed, you'll never need to treat the door against corrosive weather conditions nor repaint the door. Our uPVC doors are guaranteed for ten years.
For ease of access, we can provide a low threshold option. Perfect for wheelchairs, pushchairs and the elderly. Creating a safer environment for vulnerable people.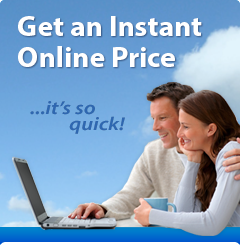 uPVC Door Prices Slough
If you feel that our uPVC doors would be perfect for your home in Slough, or would simply like to discover just how competitive our prices are, why not start a unique quote? Use our sophisticated quote software to get a unique price today! Once generated, you will be able to review the price at any time.
Our team of dedicated and friendly home improvement experts are more than happy to answer any questions you may have, helping you find the perfect front door for your Slough home. Use our contact form or give us a call on 01628 668577.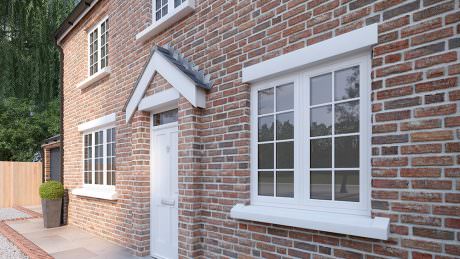 Front Doors Burnham
Deciding on a new front door for your Burnham property can often be a stressful and time-consuming experience. At AWC, we are committed to offering you the highest quality products at the most affordable prices. Front doors are recognisable for their levels of security, durability and thermal efficiency as well as beautiful aesthetics. We are soon sure to fit the perfect front door for your residence.
Thermally Efficient Front Doors Burnham
Our front doors offer only the most exceptional levels of thermal efficiency. We use a multi-chambered Liniar profile for our uPVC door profiles, which means that warm air is trapped in the chambers of the frame, and ultimately keeps your home warm while preventing uncomfortable draughts.
A thermally efficient home is guaranteed to save you money in the long run, because you will rely a lot less on your central heating system. Make noticeable savings on your energy bills almost immediately, as our Burnham front doors are an incredible money saving investment.
The innovative double rebated design of our front doors means that they are excellent at keeping the elements outside where they belong. Let our ravishing range of front doors keep your Burnham home warm and dry all year around.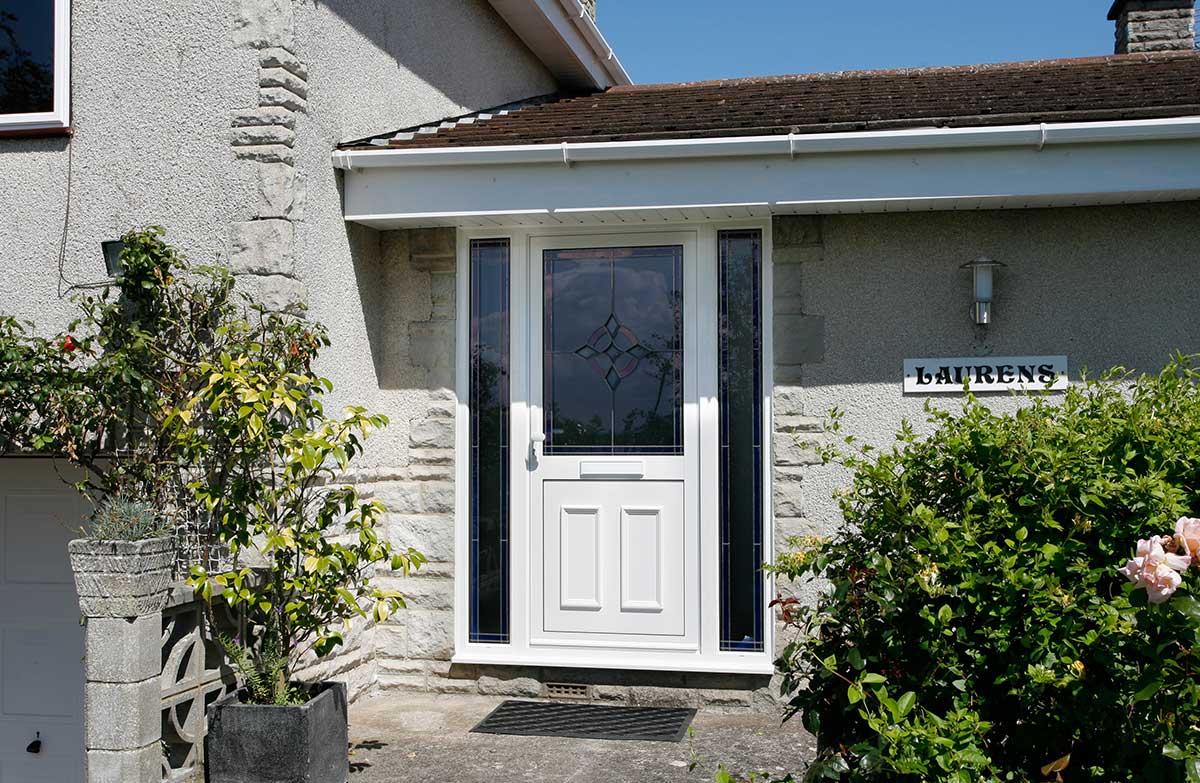 Secure Front Doors in Burnham to Keep Your Home Safe
When in the market for a front door, one of the most important things to consider is the security of your double glazing. We use internally reinforced Liniar profiles to ensure that your doors are sturdy and do not require any additional steel reinforcements. This means that our front doors can stand up to even the strongest physical attacks from would-be intruders, and your home is kept safe and secure.
We complete our doors by adding an extra level of security. We use top of the range Yale locking systems to ensure that your doors will provide excellent protection to your home. When it comes to home security systems, the name "Yale" is synonymous with quality.
Our products have undergone and completed a series of meticulous crime prevention tests to achieve this certification. You should be confident that our Burnham front doors will keep your home almost entirely impervious to break ins.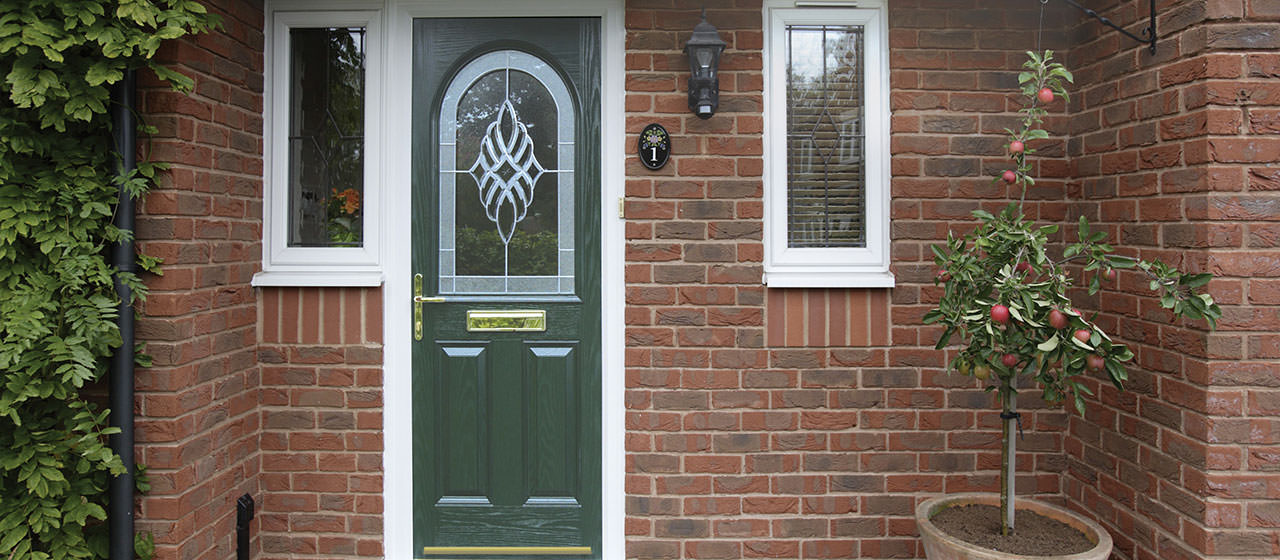 Composite Front Doors in Burnham
If want a front door that offers all the aesthetic qualities of timber, with all the performance and benefits of modern uPVC fittings, look no further than our range of composite doors. With a host of unbeatable features such as thermal efficiency, security and durability, these doors offer excellent performance across the board. The highly authentic looking wood grain texture means they are guaranteed to suit your home's style.
Over time, traditional timber front doors begin to age extremely poorly. They become draughtier and less secure, and will require replacement. These composite front doors in Burnham are also extremely low maintenance; while timber doors will need sanding, sealing, painting and varnishing to look their best, our composite doors simply need a quick wipe down occasionally to continue to look great and perform incredibly.
Front Door Prices in Burnham
If you would like to receive further information about our Burnham front door prices, please do not hesitate to get in contact with us. Our team are highly skilled and have a wealth of expertise in the double glazing industry. One of our staff will be with you as soon as possible to answer any questions you have, discuss any of our products and provide you with as much information as you need.
On the other hand, if you would prefer a free and instant quote, please visit our online quoting engine. We will provide you with a competitively priced quote within two minutes, tailored entirely to your specifications. When you use our quoting engine, you are under no obligation to buy.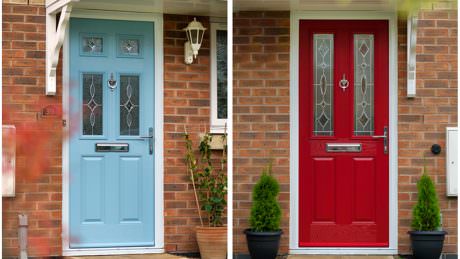 uPVC Doors to Refresh Your Buckingham Home
You can create a whole new look for your Buckingham home with stylish uPVC doors. Our spectacular uPVC doors come in a range of styles, enabling you to create new entrances in your property, or upgrade old ones.
Our uPVC doors are available as front doors, back doors and even sliding doors, giving you a wealth of choice for your Buckingham home improvements.
In addition to that, they are constructed using the latest double glazing innovations and offer fantastic all round performance.
Take a look at the superb uPVC doors available to enhance your Buckingham home and how they could be the ideal home improvement for you.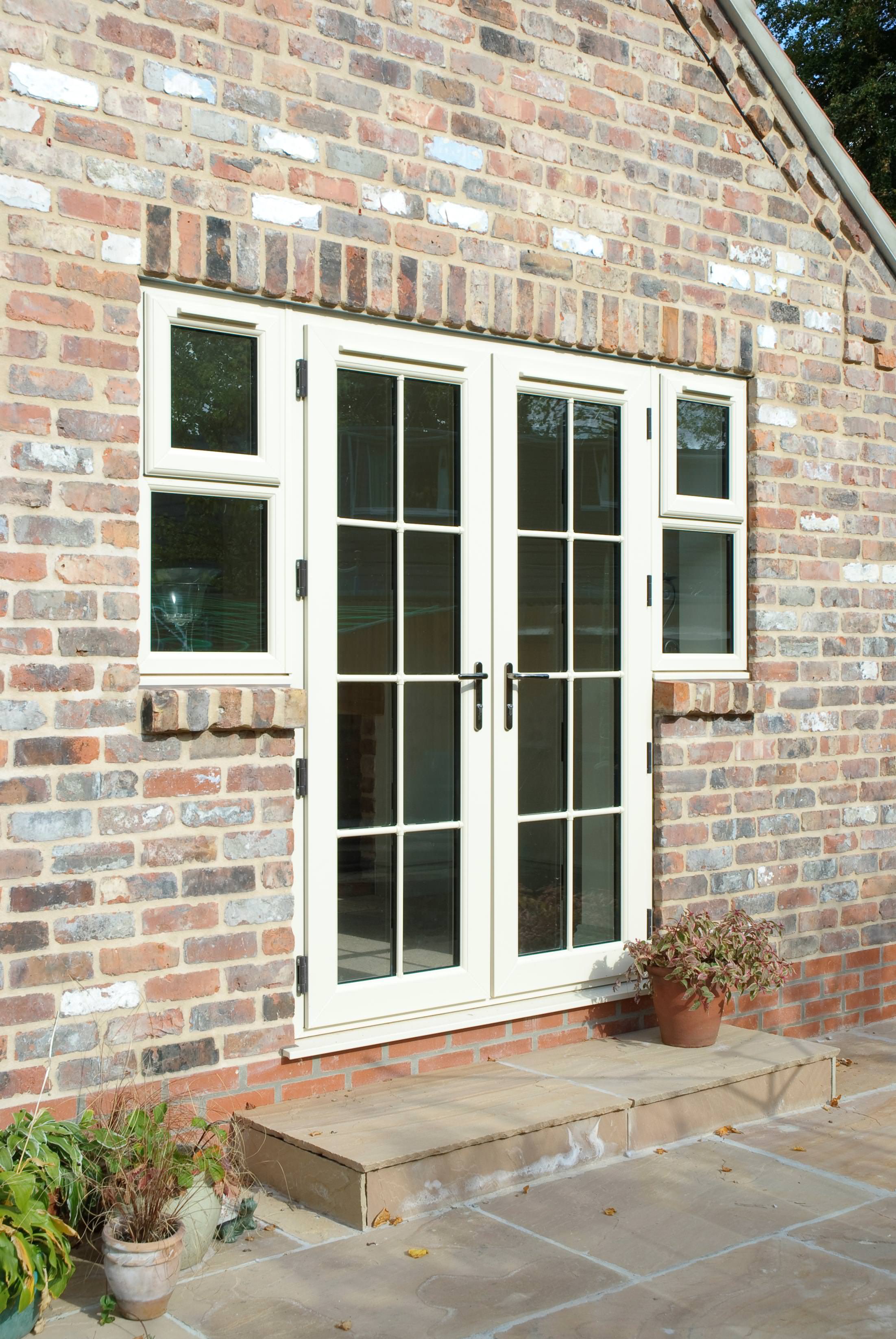 Energy Efficient uPVC Doors
When you choose Affordable Windows and Construction for your uPVC doors installation, you are choosing the very best quality and performance possible for your Buckingham home. Our uPVC doors are manufactured by Liniar, one of the leading companies in the UK for double glazing.
This means that you get the benefit of the latest innovations and technology with your uPVC doors.
This includes the superb multi-chambered profile which acts as a thermal barrier to achieve incredible energy efficiency. Our uPVC doors are precision engineered to trap air within the profile which acts to block out cold and retain warmth within your property.
With a uPVC door from Liniar, you can expect the very best thermal performance possible, outperforming even the strict standards set by Building Regulations.
Unrivalled Security from Our uPVC Doors
Any entrance in your Buckingham home needs to provide exceptional security to keep you and your family safe. With uPVC doors from our range, you will benefit from the best security available.
All our doors are internally reinforced to ensure that the uPVC profile provides exceptional strength and durability, making them impossible to break. In addition to this, our uPVC doors are fitted with state of the art locking systems from Yale. These world class locking mechanisms offer incredible security to your home.
With uPVC doors from us for your Buckingham home, you can be completely confident that you and your family are fully protected.
uPVC Doors Styled Just For You
uPVC doors are a great choice for a personalised entrance to your Buckingham home. Our complete range can be tailored to reflect your tastes and complement your property.
Choose from our variety of colour finishes and woodgrain foils then customise your uPVC doors further with decorative glazing, hardware and accessories.
Whatever uPVC door you choose, there are a wealth of customisation options to make it unique for your Buckingham home.
Our range of uPVC doors is extensive, so take a look at our summaries below for inspiration when it comes to your Buckingham home improvements.
Perfect for front doors or for back doors, our uPVC doors come in a wide range of panel designs, both contemporary and traditional, so that you can find the perfect match for your home. Each one offer sophisticated style and a beautiful, welcoming entrance to your Buckingham property.
Enhance the character of your property with a little countryside charm when you choose a uPVC stable door. These pretty doors are incredible when it comes to versatility, as not only do they look fantastic, they also offer safe ventilation and a secure opening.
Our elegant and stunning uPVC French doors will enhance your Buckingham home in so many ways. You will benefit from fantastic views and a stylish entrance to your balcony or garden. They can be opened inwards or outwards giving you the perfect option for your home.
Our uPVC patio doors draw on the popular traditional design and then bring it into the 21st Century with state of the art technology and super slim profiles. You will benefit from superb views and a wall of glass that creates a beautiful entrance to your outside space.
When it comes to luxury home improvements, our uPVC bi-fold doors provide your home with an exquisite feature entrance that creates an incredible visual impact and will give you a whole new experience of your Buckingham home.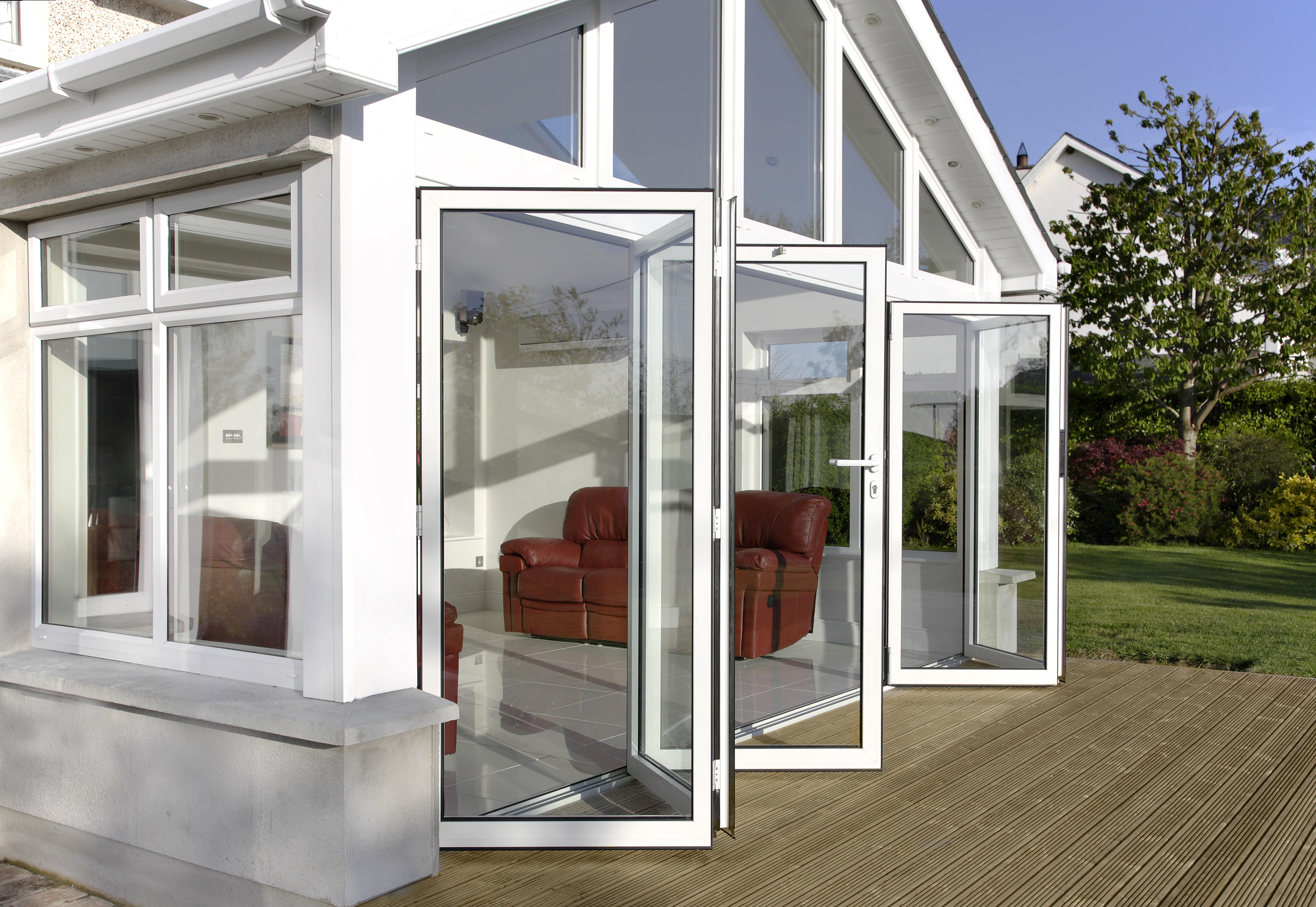 uPVC Door Prices Buckingham
Why not get in touch with our experts and get advice on guidance on choosing the perfect uPVC doors for your Buckingham home? Our team are so friendly and are here to help you and answer any questions you may have, so please do speak to them about your uPVC door requirements.
We also have a great online designer, where you can change the options and features to create the perfect uPVC doors for your Buckingham home. Try it now!