Nicola is a writer and blogger for Affordable Windows and Construction Ltd - professional double glazing installers in Slough, Burnham, Berkshire, Maidenhead, West London and the Thames Valley.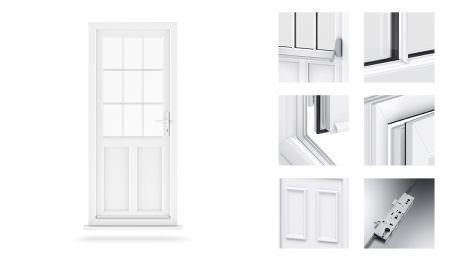 Present your Slough home in its most enticing light this autumn with the help of our stunning range of uPVC doors. Available at the most competitive online prices, Affordable Windows and Construction Ltd specialise in the supply and fit of uPVC Doors in Slough and neighbouring Berkshire areas.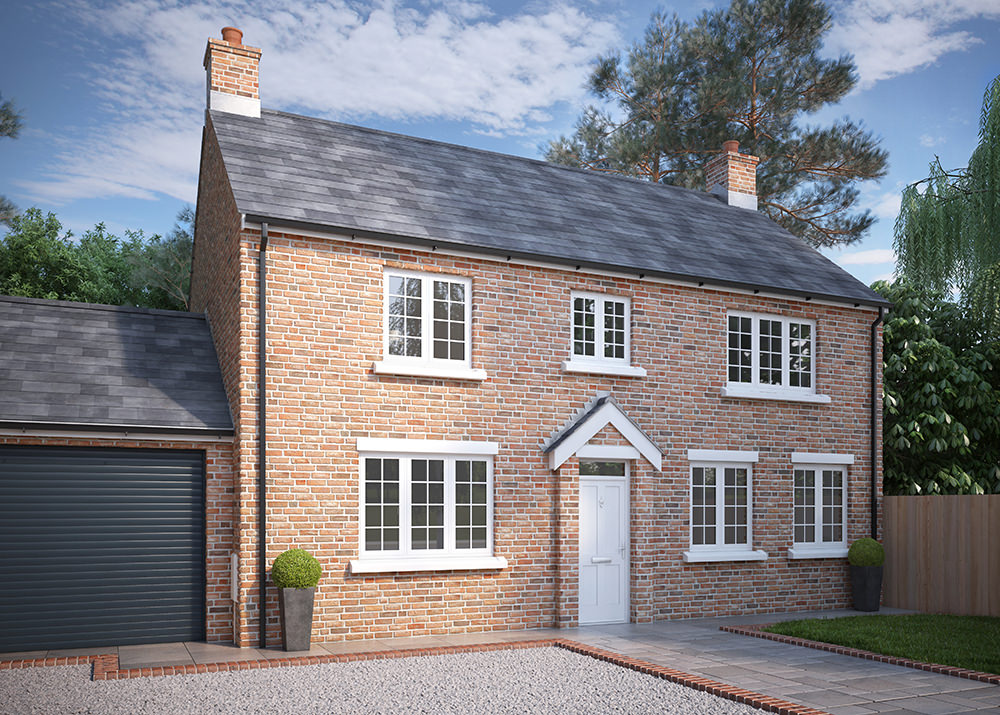 As part of our commitment to an outstanding customer service, we create extensive and informative blogs to keep our customers in the loop. This month we are giving the lowdown on uPVC doors, and why you should seriously consider them to be your next front door.
We are a proud family run company and have enjoyed many years of successful business in Slough. Our success comes from offering the lowest prices for front doors coupled with minimal lead times. Whilst working on your property, we'll do our utmost to minimise intrusion and find a time that works best for you. We'll ensure that the site is left in a presentable manner, our team consists of the best installation experts in Slough.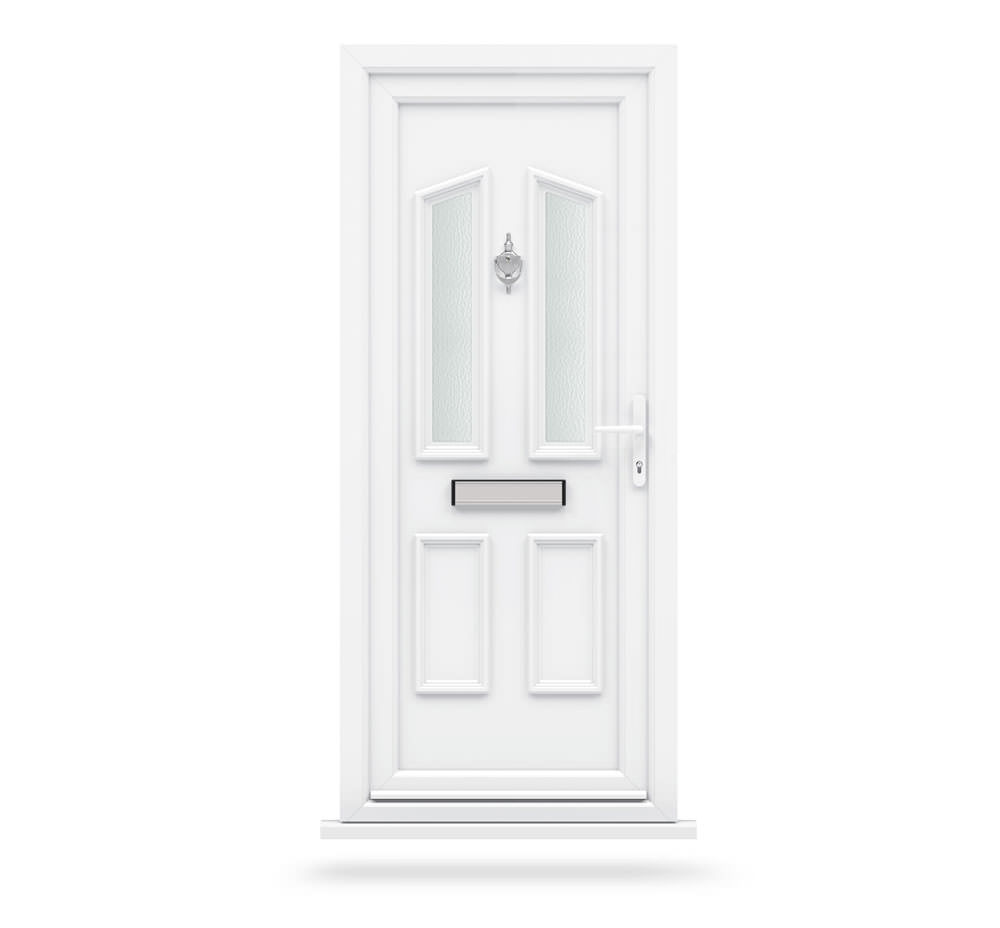 Why Choose uPVC Doors for Your Home in Slough?
uPVC doors will gift your property with fantastic levels of thermal efficiency and security. But, let's face it, you already knew that…why else would you choose uPVC doors?
Home improvements is a fantastic industry to work in! Why? Everybody has different tastes in style and flair! In accordance, we offer a beautiful range of uPVC doors. No matter what your preferences for colour and style are, we are sure to have the perfect front door for you. As a result, our uPVC doors look great on town houses, country homes and flats.
uPVC has a rather clever trick up its sleeve. Once installed, you'll never need to treat the door against corrosive weather conditions nor repaint the door. Our uPVC doors are guaranteed for ten years.
For ease of access, we can provide a low threshold option. Perfect for wheelchairs, pushchairs and the elderly. Creating a safer environment for vulnerable people.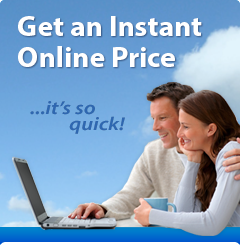 uPVC Door Prices Slough
If you feel that our uPVC doors would be perfect for your home in Slough, or would simply like to discover just how competitive our prices are, why not start a unique quote? Use our sophisticated quote software to get a unique price today! Once generated, you will be able to review the price at any time.
Our team of dedicated and friendly home improvement experts are more than happy to answer any questions you may have, helping you find the perfect front door for your Slough home. Use our contact form or give us a call on 01628 668577.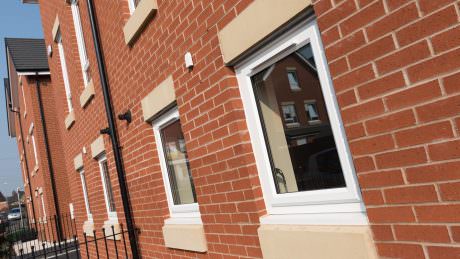 When you want the very best uPVC windows for your Slough home, Affordable Windows & Construction Ltd give you a wealth of choice at incredible prices. We don't settle for anything other than exceptional quality when it comes to our double glazing products, so you can be confident that your home improvements are in safe hands. Our uPVC windows are made from high-grade materials and are installed with absolute attention to detail.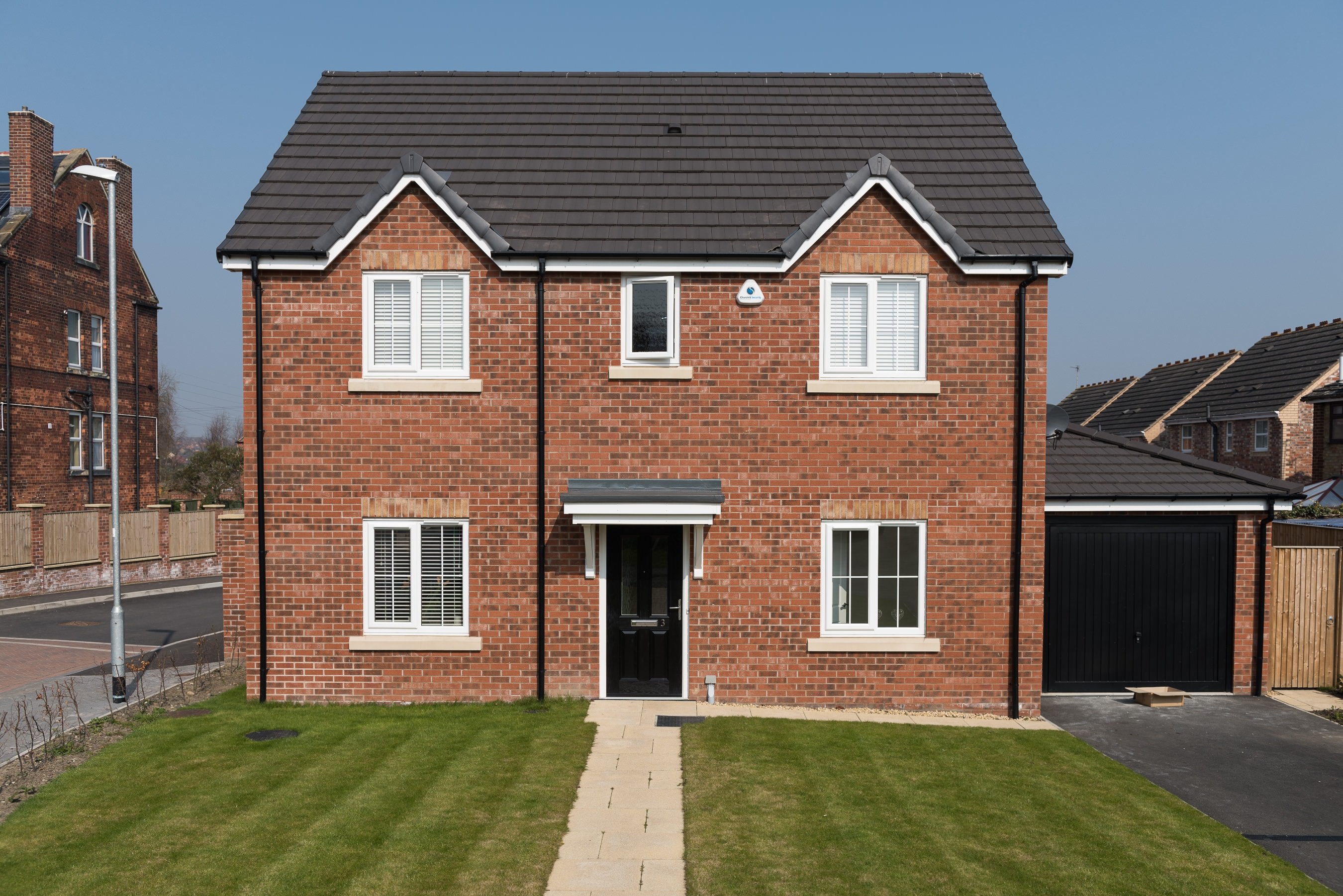 Each and every replacement window we install has been created using state of the art technology and design to ensure that you receive an outstanding performance that will last for many years to come.
Why Choose uPVC Windows?
There are so many incredible benefits to choosing uPVC windows for your home. They really are the most popular windows throughout Slough due to their performance, versatility, and beautiful aesthetics.
You can tailor your windows in both style and design to ensure they achieve the perfect look for your home. Perhaps you would like minimalist yet stylish casement windows, or perhaps accessible and functional tilt and turn windows, or you might even want traditional and charming sash windows.

Whatever style you are after for your home, be it period or new build, we have the perfect window for you.
Not only do our windows come in a range of beautiful styles, the design can also be tailored to suit your home and your tastes. Choose from a vast selection of gorgeous colours and woodgrain foils to customise the finish.
Whether you like bold and bright colours, or perhaps you prefer something more classical and muted, we have the colour choice for you. Our windows can blend in with your home, or offer a feature by contrasting with the look of the property.
The glazing you choose doesn't have to be simple plain glass either, as we have a variety of options available, including opaque glass patterns and pretty decorative designs. Your entire uPVC window will be created to provide you with the perfect look.
You can also be confident that by choosing our uPVC windows, you are minimising the environmental impact of your new double glazing.
Our windows are 100% recyclable and completely lead-free, meaning that their cost to the environment is exceptionally low.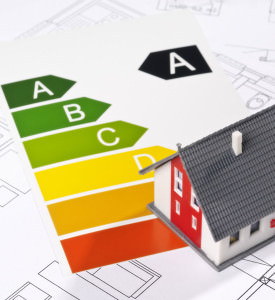 uPVC Windows Energy Efficiency
All of our windows meet the same high standards of energy efficiency. In fact, they are so exceptional when it comes to thermal performance, that they have been Energy Savings Trust recommended! This accolade ensures that you can be confident in their ability to keep your home warm.
Using innovative multi-chambered frames from Liniar, these windows are at the forefront when it comes to energy efficiency. The revolutionary profile, combined with the sealed unit design ensures that heat loss is minimised.
The air trapped in the chambers acts as an additional insulation barrier. All this adds up to your home being warmer for longer, enabling you to use less heating. In turn, this will also help to lower your energy bills.

uPVC Windows Security
Of course, whenever you are choosing a new uPVC window for your home, you want to be certain that it offers the very best levels of security. Our windows from Liniar, are outstanding in this area.
This is because each and every one is fitted with a superb Yale Shootbolt locking mechanism so that your windows are truly secure.
These locking systems are state of the art, and really are the very best available, when they are coupled with the incredibly strong Liniar profile.
Your home and family will be kept safe with our uPVC windows.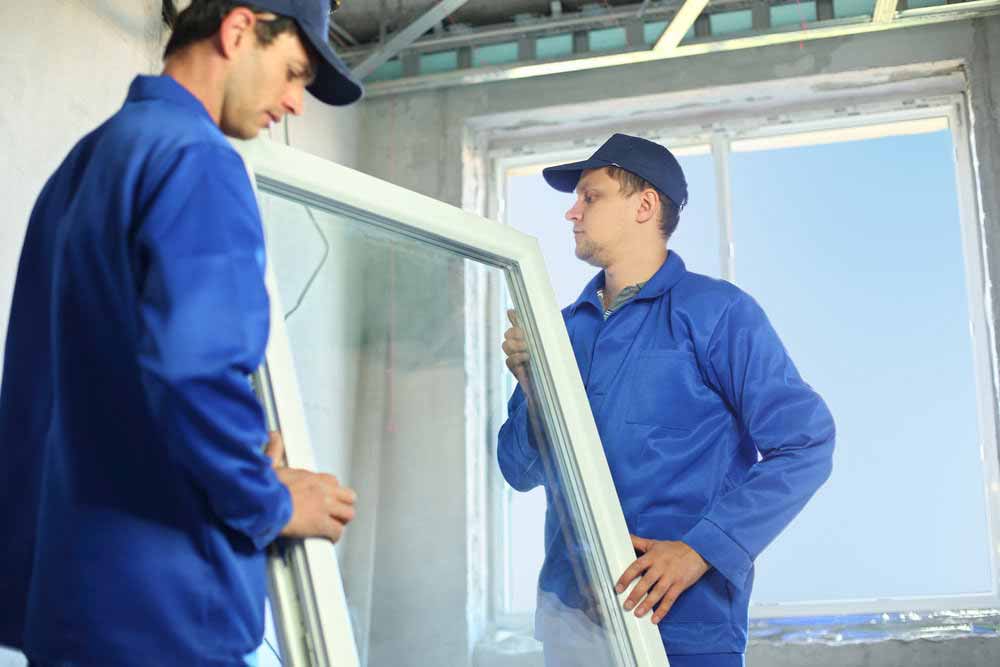 Maintaining Your uPVC Windows
You may think that all this quality will require time consuming and costly maintenance, however, that is far from the truth. Our uPVC windows will never warp, rot or fade, with the bare minimum of maintenance.
All you need to do is give them the occasional clean to keep them looking pristine year after year.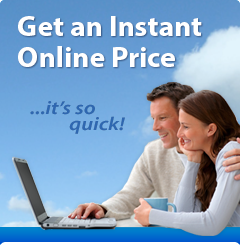 uPVC Window Prices Slough
We offer the very best prices on our uPVC windows in Slough. Our double glazing quotes are incredibly competitive, and enable you to achieve high quality yet cost effective replacement windows.
If you would like to see just how great our prices are, then please visit our online quote calculator where you can get a free, unique price, tailored to your specifications, in just a few minutes.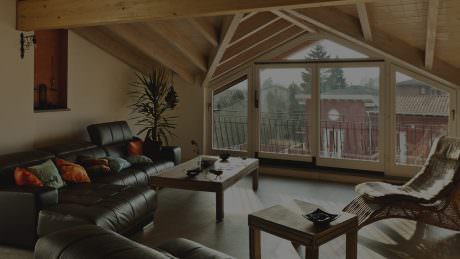 Considering investing in Double Glazing for your home in Slough, Berkshire? Have you heard of Affordable Windows and Construction Ltd? If not, you've just stumbled across the most important you'll read all summer. Here at Affordable, we offer a huge range of carefully manufactured double glazed windows in Slough.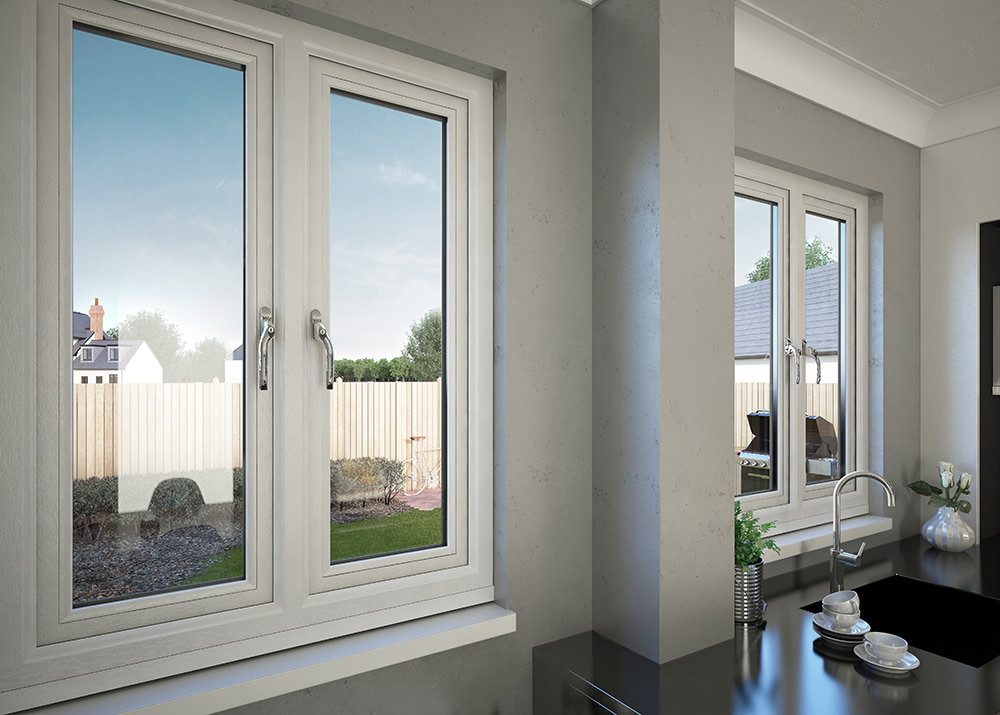 Our double glazed windows are designed to lower the cost of your energy bills and increase the security of your home.
Before we go into what makes our double glazing the best in Slough, allow us to introduce ourselves. We are Affordable Windows and Construction Ltd, Slough's leading supplier and installer of uPVC double glazed windows.
As part of our dedication to customer service, we are going to be creating extensive product blogs
Based in Burnham, we have been supplying and fitting sublime double glazed windows in Slough and neighbouring Berkshire areas for years and years. We are a family run business, with a reputation for quality and value for money.
Unlike other home improvement companies, we never sub-contract or outsource any work. The ways we see it is simple. There's a reason why we've managed to gather a wealth of accreditations – and have grown to become one of the largest home improvement specialists in Slough – quality of work and competitive prices.
We feel that outsourcing would compromise our company's reputation, so we outright refuse! Besides, our installers are trained to the highest possible standard – carefully fitting hand finished double glazed windows in and around Slough.

Accreditations
As previously mentioned, we have worked our fingers to the bone to become one of the most respected full-service double glazing experts in Slough and surrounding Berkshire areas. Please see below a brief description of our valued accreditations.
Double Glazing Network – We are proud members of one the most important names in our industry, the Double Glazing Network. This exclusive 'family like' group consists of a series of superior installers from all four corners of the UK. The Double Glazing Network works closely with Liniar, enabling us to offer the most competitive prices for our entire range of uPVC double glazed windows.
FENSA – When you choose to work with us, you choose a FENSA approved installer. FENSA are a government approved competent people's scheme. Membership to this group is far from automatic, installers like us have to prove that our work is both high quality and ethically priced.
Liniar – Liniar have designed and manufactured the most intelligent uPVC frame available. An intelligent uPVC frame, made up from a series of size optimised chambers. These size optimised chambers trap pockets of warm air, creating a thermally aware frame. Their patented designs ensure all of our double glazed windows achieve an A+ rating on the WER (windows energy rating).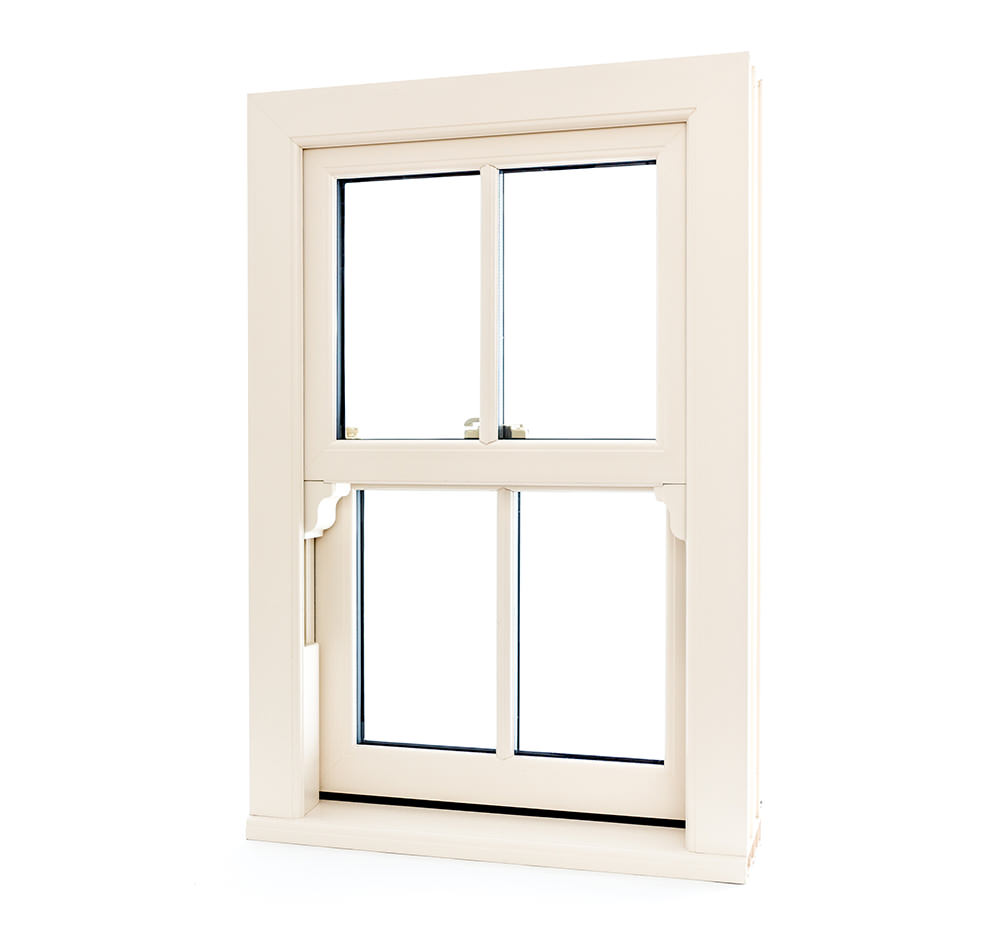 Why Choose Double Glazing for you Slough Home?
There are three main reasons why homeowners all over Berkshire and the UK choose to invest in double glazing. Essentially double glazed windows improve the security of your Slough home and reduce the cost of ever-rising energy bills. As if that wasn't enough, double glazed windows increase succeeds in increasing the value of your home.
Double Glazing and Security
As a dedicated home improvement specialist, nothing means more to us than the security of yourself and your loved ones. It is because of this notion that we thoroughly recommend our pristine double glazed windows to all of our customers.
Let's face it, as a double glazing installer, we have a duty to your security. Because of this, our range of uPVC windows are manufactured from the highest quality materials. Furthermore, all of our double glazed windows come complete with robust stainless steel locks.
We work with Yale to fit all of our uPVC windows with intelligently designed locking systems. These locks come complete with a ten-year guarantee, and up to £1000 towards home contents insurance in the exceedingly unlikely event of a forced entry – courtesy of Yale.
Here at Affordable Windows and Construction Ltd, we have such faith in the ability of Yale locks that we fully back, support and advertise these guarantees.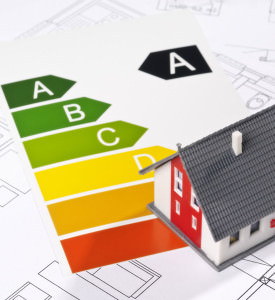 Double Glazing and Energy Efficiency
We all know that double glazing lowers your properties energy consumption, but how does the technology work. In relation to the undeniable benefits that double glazing gives your home, the science is pretty straight forward. It's the execution that is vital, and that's where we come in!
Essentially, double glazing works by trapping a layer of air between two panes of glass. This thin layer of air is unable to escape because all of our glass is internally beaded. Around the perimeter, specially formulated sealant. Creating an airtight environment within the uPVC window.
The combination of the air within the window, and high-quality sealants, prevents cold air from leaving and the heating inside your home from escaping.
Final Words from Affordable Windows and Construction Ltd
Well, that's just about it, we hope you've enjoyed our first blog! We welcome all comments and are happy to answer any questions you may have in regards to double glazing, the history of our company or the installation process – get in touch. We are more than happy to talk double glazing with you!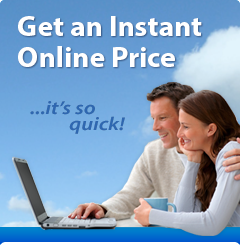 Online Double Glazing Prices Slough
So, if summer 2016 is the perfect time for you to invest new windows, what are you waiting for? Generating your free online quote couldn't be easier! Simply visit the quote section of our website, highlighting the double glazed windows you are most interested in and click go. You'll receive your competitive double glazing quote instantly and be able to check it at any time.
Or, if you'd like more information on our range of double glazed windows, why not use our online contact form? Or call one of our friendly and experienced members of staff on – 01628 668577.