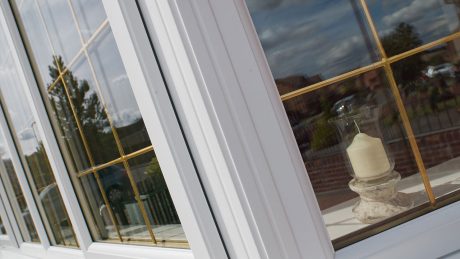 uPVC Windows in Beaconsfield
Improve the look and performance of your Beaconsfield home with our range of uPVC windows. Installed by professionals at a competitive price, they are supplied by market leaders who deliver premium products.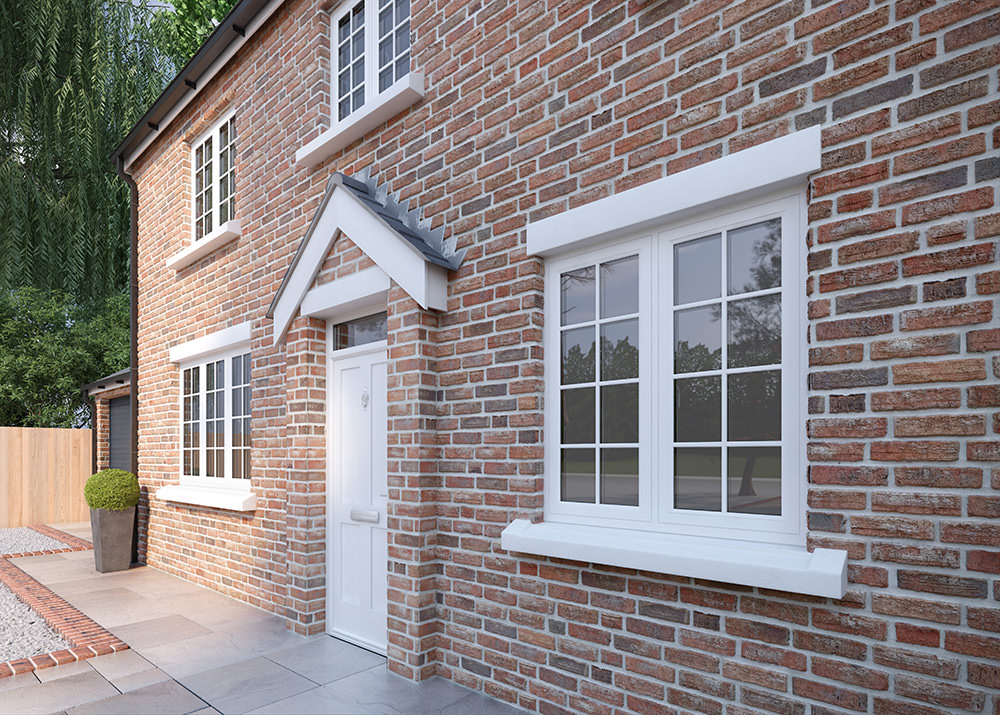 Why Choose uPVC Windows For Your Beaconsfield Home?
We recommend uPVC windows to any homeowner in the Beaconsfield region. Stylish and clean, they can improve the whole performance of your property. Supplied by the best in the industry, they can be customised to perfectly suit your property.
With many years of experience in the double glazing industry, you can have confidence that your new window is high quality. A family-run business, our customer service is second to none, and we always aim to give customers the best possible installation for their home. Our installers are always conscious of your space when installing your uPVC windows. Choose us for a stress-free window installation.
While classic timber windows look fantastic, they are not durable and started to lack in performance over time. By making our windows with uPVC, we can update the performance. Our uPVC windows perform well, helping your property become warmer, improving security and offering weather resistance.
We offer a range of window styles to suit all homes. Whether you want a traditional casement window, an elegant sliding sash or a versatile tilt and turn option, we have the profile for you! No matter the window you choose, we will offer a price tailored to your specifications. Use our online quoting engine today to get a bespoke price!
Thermally Efficient uPVC Windows
We understand the importance of your windows helping your Beaconsfield home stay warm. This is why we use premium energy efficient profiles for our customers. Made using high grade materials, these uPVC windows feature a multi-chambered profile that works to trap bubbles of heat. This creates a thermal barrier, helping your home stay warm through even the coldest of winters.
We can assure you that our windows have been Energy Savings Trust certified. Have peace of mind knowing that you are investing in uPVC windows that will help you rely less on your central heating, saving you money and minimising your carbon footprint.
In the warmer summer months, innovative ventilation technology will ensure that your property does not get too warm and stuffy. Enjoy a comfortable home after installing a window from our versatile range.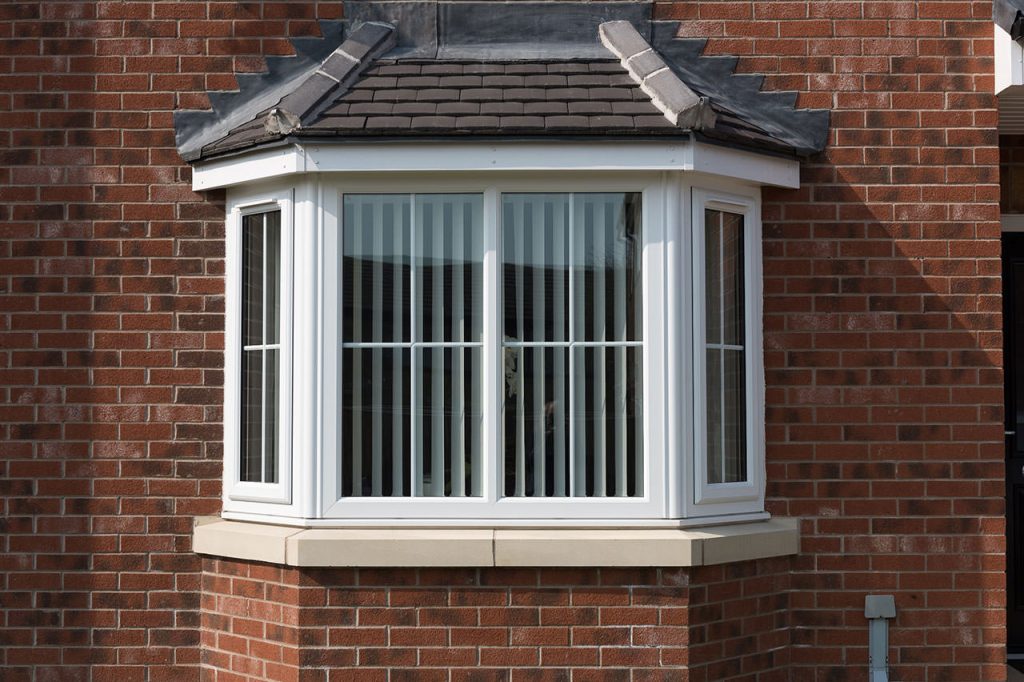 uPVC Window Security
As well as being outstanding insulators, our uPVC windows will also help your home, your family and your belongings stay safe. By using a durable uPVC profile and modern double glazing, we can guarantee that your windows will be able to withstand high impact and heavy force. Our windows eliminate another point of entry for intruders with no weak points.
To ensure we deliver superior levels of security, we have partnered with Yale to ensure that our windows protect your Beaconsfield home. By using the best security mechanisms, our uPVC windows cannot be forced open by burglars. Say goodbye to the worry of unwanted break ins and feel safe inside your property.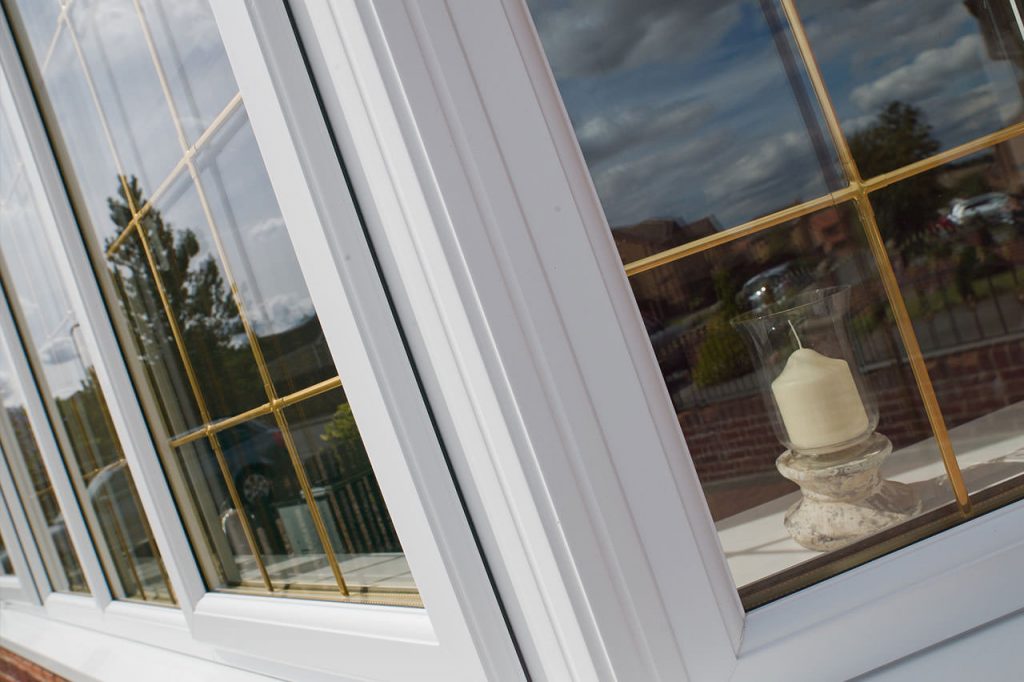 Low Maintenance uPVC Windows
Unlike timber alternatives, our uPVC windows need very minimal maintenance during their long lifespan. Because uPVC is a weather resistant, it won't warp, crack, bow or flake after exposure to wet weather. This will save you a lot of money on repairs and maintenance.
To ensure your new window stays looking as good as the day it's installed, simply give it a wipe down occasionally. No matter how long your uPVC windows last, they will not fade or need repainting. Enjoy a long lasting and customisable window that stays looking its best with next to no upkeep.
uPVC Window Prices, Beaconsfield
Get a bespoke price on your new set of uPVC windows by using our online quoting engine. Browse our full range of double glazing and customisation options before generating a price that is totally bespoke to your Beaconsfield home. We never give the hard selling, preferring to liaise directly with our customers rather than using commission-based salesmen offering unrealistic discounts.
If you would prefer to speak to a member of our expert yet friendly team directly, please do not hesitate to get in touch by using our online contact form. Call our friendly team on 01628 668577 for helpful guidance on the best window for your home. Our team will happily answer any queries you may have about our prices, products, and installations.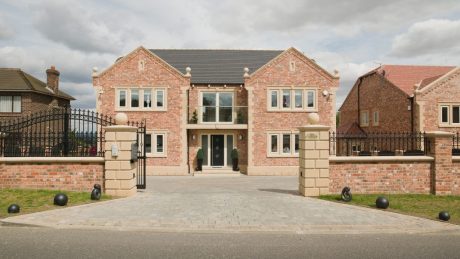 uPVC Casement Windows in Marlow
If you are looking for a classic yet versatile uPVC window design for your Marlow home, our casement windows are the perfect choice. Supplied by market leaders Liniar, these windows perform to the highest standards while looking incredibly chic.
Choosing windows for your home can be a difficult decision: do you sacrifice style for performance? When you work with us at Affordable, you do not have to choose between the two. We offer a range of uPVC window styles suitable for all properties, including our sleek casement windows. Loved by many and installed to homes for decades, our uPVC casement windows are an excellent choice for all.
Whether your home is modern or traditional, these windows are sure to match. To make sure that your new addition is a perfect match for your property. We offer a range of colours, finishes and hardware accessories for you to choose from so that you can select the finishing touch.
With many years of experience within the home improvement industry, we here at Affordable have the expertise and knowledge needed to help you craft the home of your dreams. To find out more, please do not hesitate to get in touch with us today.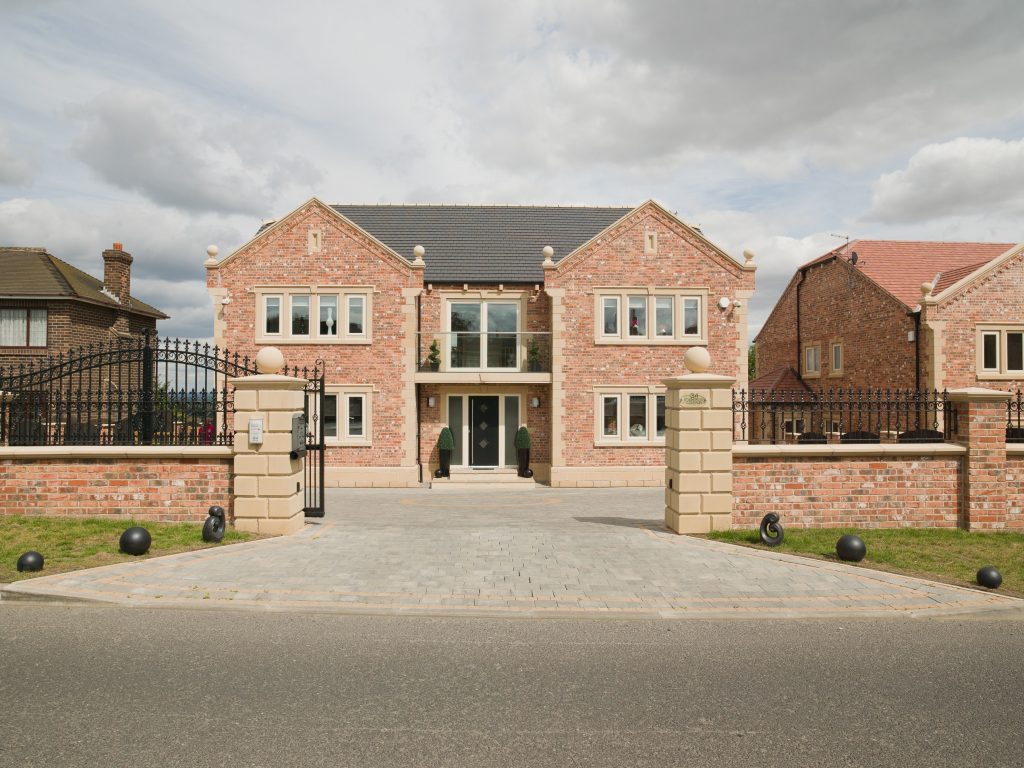 Highly Secure Casement Windows
Although style is important when it comes to picking a uPVC casement window for your Marlow home, security is equally so. Because of this, we have worked hard to ensure that our windows will protect your family, belongings and property from the day they are installed.
Supplied by Liniar, our casement windows are robust by nature. This is due to the durable uPVC frame and thick panels of double glazing. Your new addition will be able to withstand great force and impact, helping make your home impenetrable.
To make sure that we are installing windows that are as safe as possible, we have also partnered with Yale. Yale create award winning locking mechanisms that will keep out any unwanted visitors while keeping your family safe inside. Made to last for a minimum of 10 years through general wear and tear, you will benefit from a 10-year guarantee as standard. In the unlikely event that your lock performs poorly during this period, Yale will offer £1000 towards home content insurance. We feel like this truly proves how confident they are that their locks are the best on the market!
Thermally Efficient Casement Windows
A casement window that performs poorly can be extremely expensive and very bad for the environment. By working with Liniar, we are able to offer our Marlow customers their uPVC casement window profile. This profile has been made using modern technology in order to work as an excellent insulator.
Once installed to your property, you will find that it is warmer throughout the cold months and cool during the summer. This is all down to the robust uPVC frame, advanced double glazing and modern ventilation technology. Featuring two panes of glass separated by an air bubble, our double glazing allows our casement windows to work as a thermal barrier.
The uPVC frame is also multichambered. This means that the casement window profile contains many chambered of air that can work to prevent cold transfer. You will experience less heat loss, helping you to rely less on central heating. After installation you will notice that your bills decrease in cost, allowing you to save money making our windows a great investment.
By using less central heating, you will also be helping the environment. Make a green choice and choose our uPVC casement windows. If you would like to find out more about their eco-friendly properties, please do not hesitate to get in touch.
uPVC Casement Windows Styles
Here at Affordable Windows and Construction Ltd, we understand that every home in Marlow is different. Your property may be traditional while someone else's may be modern. With all homeowners having a different style taste, it is important to us that we offer a range of customisable options for our casement windows. Tailor your new addition to retain or enhance the style of your home!
Within our range of customisable features, we offer a selection of colours, finishes, foils and hardware options for our customers to choose from. If you are not sure what colour casement window you would like, please get in touch. Our design team have an eye for detail and would be happy to help you find something that works for your family and home.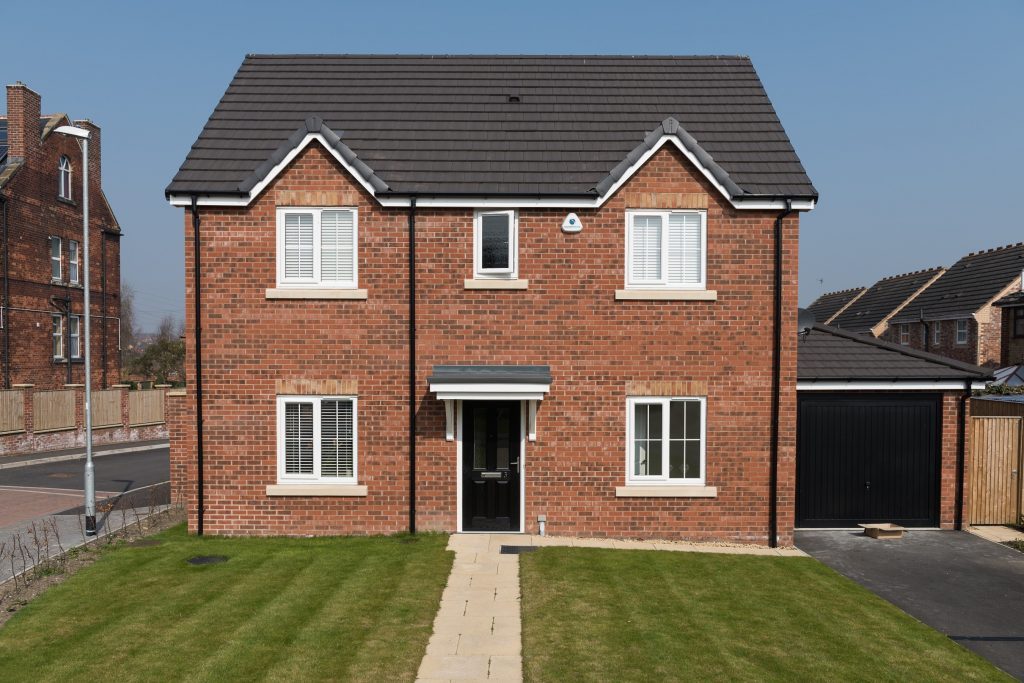 uPVC Casement Window Prices, Marlow
At Affordable, we supply and install our uPVC casement windows to homes in Marlow at an affordable price for all. If you would like to explore our full range of designs and customisable options, please take a look at our online quoting engine. Simple to use for all, it has never been easier to get a cost.
If you would prefer to speak to us directly, please do not hesitate to give us a call on 01628 668 577 or fill in our online contact form!
We look forward to hearing from you.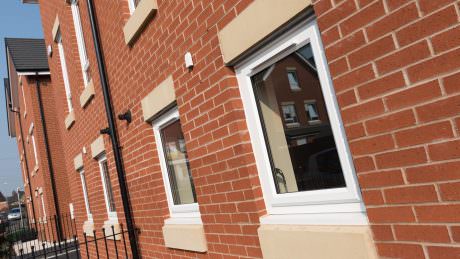 When you want the very best uPVC windows for your Slough home, Affordable Windows & Construction Ltd give you a wealth of choice at incredible prices. We don't settle for anything other than exceptional quality when it comes to our double glazing products, so you can be confident that your home improvements are in safe hands. Our uPVC windows are made from high-grade materials and are installed with absolute attention to detail.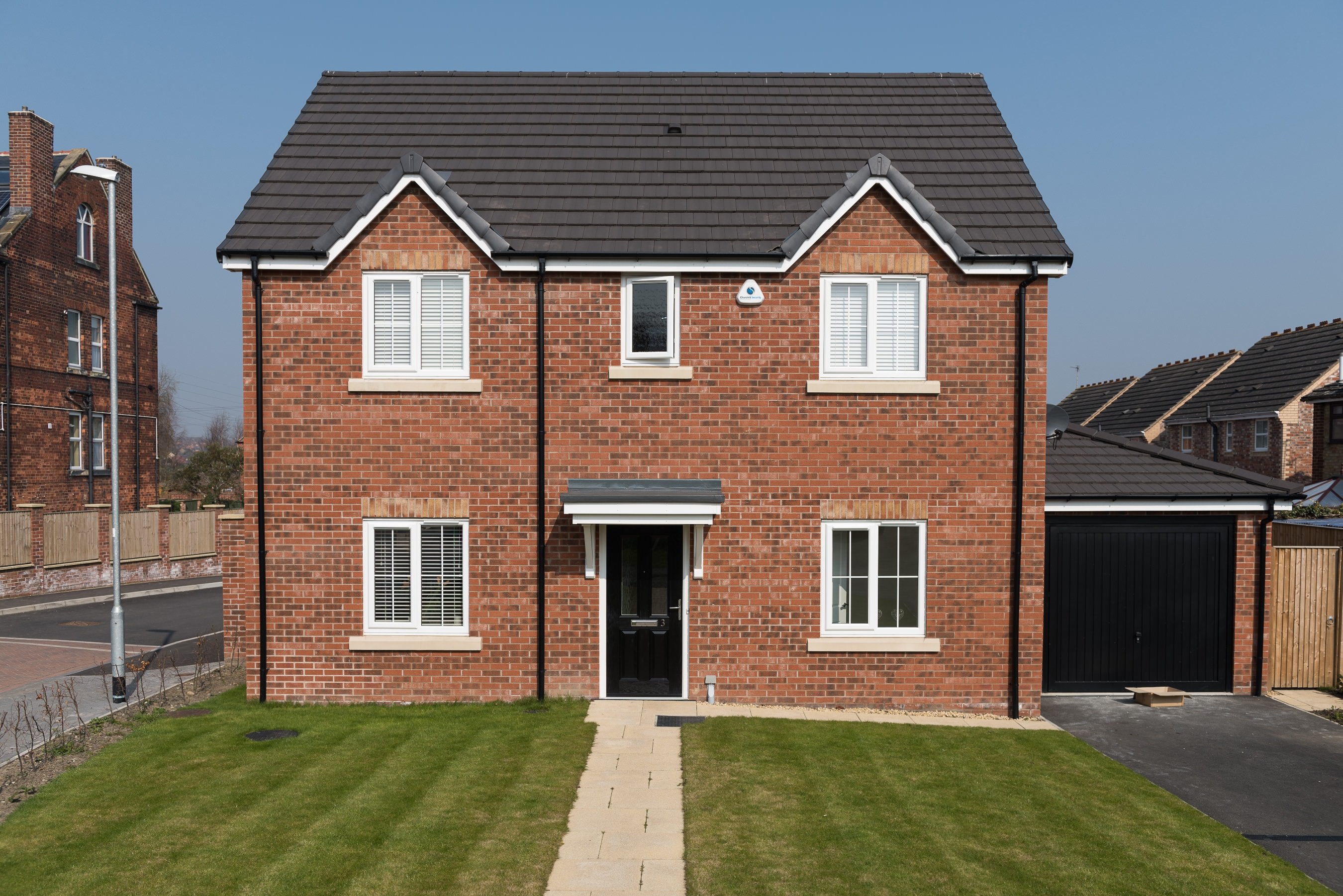 Each and every replacement window we install has been created using state of the art technology and design to ensure that you receive an outstanding performance that will last for many years to come.
Why Choose uPVC Windows?
There are so many incredible benefits to choosing uPVC windows for your home. They really are the most popular windows throughout Slough due to their performance, versatility, and beautiful aesthetics.
You can tailor your windows in both style and design to ensure they achieve the perfect look for your home. Perhaps you would like minimalist yet stylish casement windows, or perhaps accessible and functional tilt and turn windows, or you might even want traditional and charming sash windows.

Whatever style you are after for your home, be it period or new build, we have the perfect window for you.
Not only do our windows come in a range of beautiful styles, the design can also be tailored to suit your home and your tastes. Choose from a vast selection of gorgeous colours and woodgrain foils to customise the finish.
Whether you like bold and bright colours, or perhaps you prefer something more classical and muted, we have the colour choice for you. Our windows can blend in with your home, or offer a feature by contrasting with the look of the property.
The glazing you choose doesn't have to be simple plain glass either, as we have a variety of options available, including opaque glass patterns and pretty decorative designs. Your entire uPVC window will be created to provide you with the perfect look.
You can also be confident that by choosing our uPVC windows, you are minimising the environmental impact of your new double glazing.
Our windows are 100% recyclable and completely lead-free, meaning that their cost to the environment is exceptionally low.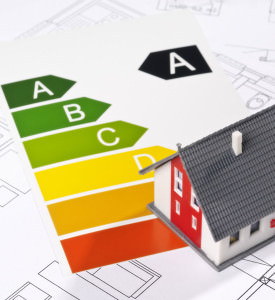 uPVC Windows Energy Efficiency
All of our windows meet the same high standards of energy efficiency. In fact, they are so exceptional when it comes to thermal performance, that they have been Energy Savings Trust recommended! This accolade ensures that you can be confident in their ability to keep your home warm.
Using innovative multi-chambered frames from Liniar, these windows are at the forefront when it comes to energy efficiency. The revolutionary profile, combined with the sealed unit design ensures that heat loss is minimised.
The air trapped in the chambers acts as an additional insulation barrier. All this adds up to your home being warmer for longer, enabling you to use less heating. In turn, this will also help to lower your energy bills.

uPVC Windows Security
Of course, whenever you are choosing a new uPVC window for your home, you want to be certain that it offers the very best levels of security. Our windows from Liniar, are outstanding in this area.
This is because each and every one is fitted with a superb Yale Shootbolt locking mechanism so that your windows are truly secure.
These locking systems are state of the art, and really are the very best available, when they are coupled with the incredibly strong Liniar profile.
Your home and family will be kept safe with our uPVC windows.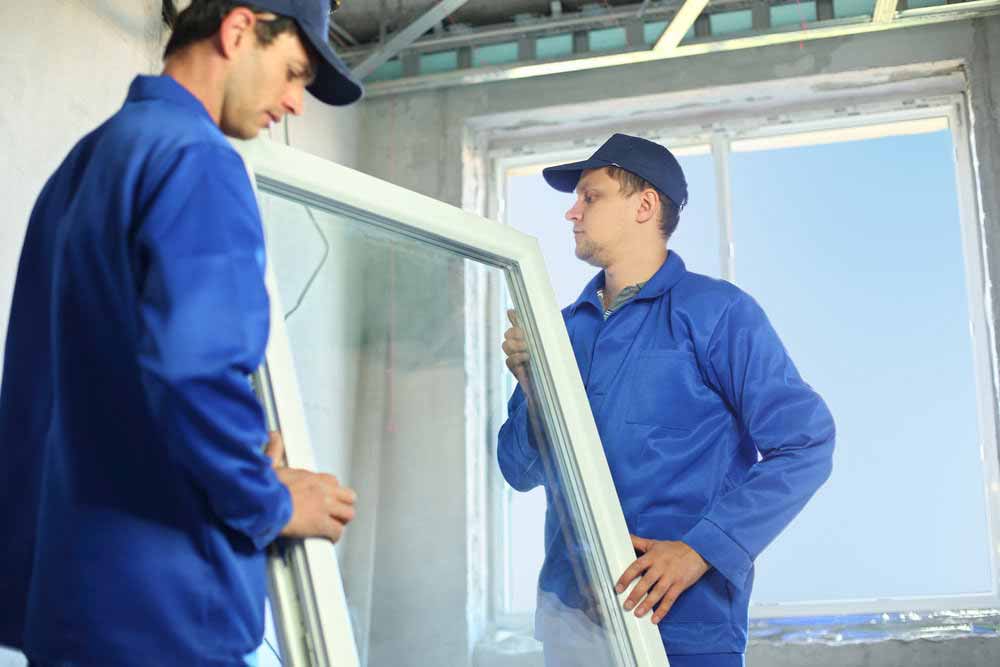 Maintaining Your uPVC Windows
You may think that all this quality will require time consuming and costly maintenance, however, that is far from the truth. Our uPVC windows will never warp, rot or fade, with the bare minimum of maintenance.
All you need to do is give them the occasional clean to keep them looking pristine year after year.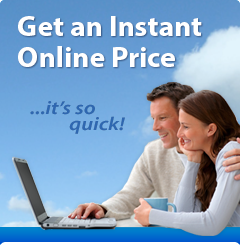 uPVC Window Prices Slough
We offer the very best prices on our uPVC windows in Slough. Our double glazing quotes are incredibly competitive, and enable you to achieve high quality yet cost effective replacement windows.
If you would like to see just how great our prices are, then please visit our online quote calculator where you can get a free, unique price, tailored to your specifications, in just a few minutes.